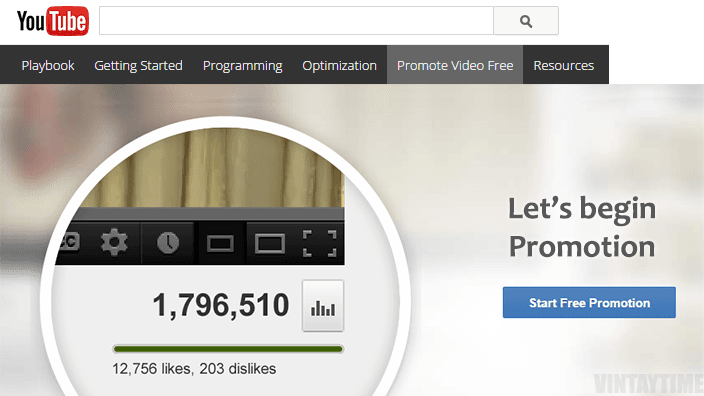 Every YouTube channel owner wants huge popularity of their videos. But, the question is how to promote a video and get more views, likes and shares without investing in Ads or marketing. Companies and manufacturer's YouTube channels have a good budget to promote their videos through Adwords or Internet marketing, but what about startups who just begin with a new channel and their videos and channel want some views and subscribers. Paid YouTube promotion can generate views instantly than free promotion, but free promotion help people who have a low budget or no budget for advertisement. If your video is creative, entertaining and useful, so you don't need paid promotion.
If you ever see highest-paid YouTubers in the world, what you think about? How they begin? Or there is any secret of getting success on YouTube. Paid promotion strategy looks good for business channels like company, manufacturer, software, or other. The free YouTube promotion is a basic strategy and it may take time to promote your videos but it works for all.
It's better to optimize a video before getting published on YouTube. It's a way to make your videos more discoverable on YouTube. The video-sharing company has an algorithm that finds new, high-quality and unique recorded videos and engage them higher with other users. There is so much benefit of YouTube optimization that you can learn from the above link.
After pressing the publish button, once your video starts gaining views, likes and shares, it means your engagement is going awesome and users on your video will automatically come like a flood. Make sure your video thumbnail should be attractive because I found many videos which are not entertaining, or even useful, but the thumbnail looks very attractive that continuously getting more clicks for him.
Many new channels become popular from their first video on YouTube, and many didn't gain popularity after hundreds of uploaded videos. Actually, many creators add sexy, kissing or hot visuals in their video content and thumbnail to get more clicks and I found that analytics of these kind of videos is really outstanding.
YouTube Fan Finder
Fan finder is a channel ad tool, lets you submit a video for your channel ad for YouTube-funded, on-site TrueView instream ad promotion and it could be selected as one of a few to be promoted to viewers. YouTube target users who have already watched your videos and run your video ad for those users. Here is a snapshot of how your free ad looks like: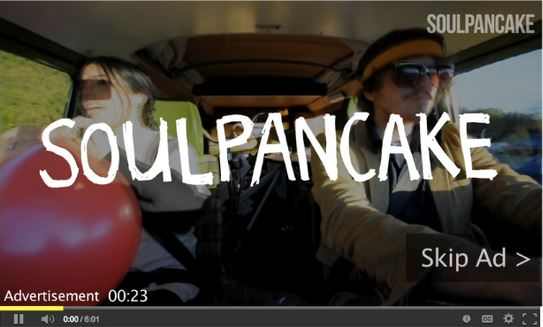 To enable Fan Finder, Go to YouTube > Setting > Channel > Fan finder > Enable fan finder > Accept terms > Select your channel ad and you have done. Before submitting video ad, make sure your video should be creative or entertaining, that's what a user wants. Don't submit learning videos, it's not good for advertisement and make sure the video you submit is begin with a creative or entertaining visual.
Submit Your Video Link To Other Sites
What is the thing you do after publishing a new video on your YouTube channel? Usually, you'll share the video link to social networking sites, where you'll get some clicks from your fans but not huge. You must submit your video link to Reddit or other web content serving sites. Most of the people use Reddit to promote their funny and entertaining videos and once your video go to the front page, the views of your video will increase like a flood comes.
Here are following few sites, where you can submit your video link:
Email and Embed The Video
If you have a blog or website, then you should start posting with your videos. Go to your YouTube video > Click share > Select Embed tab > Copy IFRAME code and paste on your website. You'll get a response if your website has a good amount of traffic, else go to popular news sites and send or submit your video link. Popular news sites will create a post of your video, if it was interesting.
Secondarily, you'll try emailing the video to your contacts and customers. Built a list of email addresses in Excel, and send everyone an email containing your video. Gmail users should try using Postmaster tools to send bulk emails or try a free e-mail marketing tool.