Do you know what the most important thing online businesses need to do is? Well, it is ensuring the safe keep of customer information, their identity, and guarding their privacy.
While most enterprises believe in the same thing, some common user provisioning mistakes lead to user data being exploited by criminals.
There are not one but several loopholes in the user provisioning mechanism. Besides, the global pandemic also led to a sudden upsurge in the number of attacks as most of the population was online.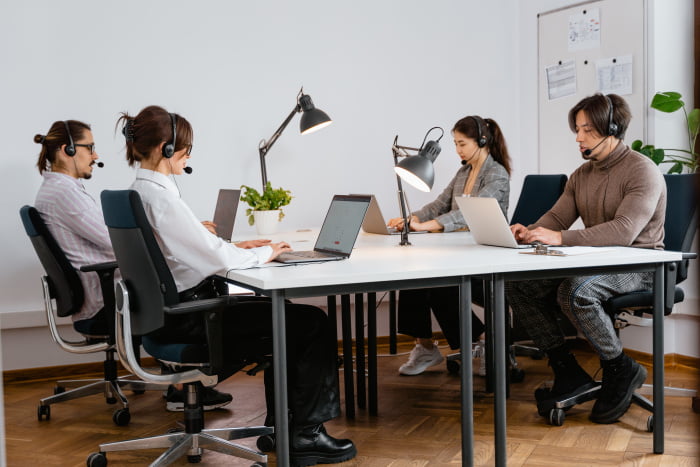 Thus, it is more than important for online businesses to collect user information and store it over the cloud to ensure best data safety practices. This will help them safeguard the client's privacy and identity.
This blog will take you through some of the most common mistakes made by organizations that could lead to data vulnerabilities. Avoid these mistakes in 2022 and beyond to establish a rock-solid bond with your customers.
1. Poor Access Management
While most online platforms define access controls for resources and information, many enterprises are unaware of the same. Giving access to all users is something organizations cannot afford. This will lead to greater data and privacy concerns.
So, it is important to understand access controls and prevent instances of data breaches and protect valuable information from getting exposed.
Also, experts suggest that you should keep close track of permissions and data access requests. Following this simple practice will help build a robust ecosystem that is 100% secure.
2. Not Investing in A SSL (Secure Socket Layer) Certificate
Did you know that small businesses and enterprises often lack a common parameter?
They believe that running their website on an HTTP protocol will suffice. The funnier thing is that they also think it will save them from hackers. But, it is time that the truth is revealed. Hackers can easily break the protocol and get access to unencrypted PII.
One of the best ways to deal with the most common provisioning mistakes is to switch to the HTTPS protocol. But, what exactly does it signify? Well, HTTPS= HTTP + SSL.
It is a protocol that ensures the safe travel of data between the web browser and client-server. This keeps all hacking attempts in check and lets you work with ease.
You must buy SSL certificate as it is much more than a standard data encryption protocol. You will also get better rankings in SERPs and help you earn customer trust. If budget is a concern, there are multiple affordable options available in the market. They will help you protect your data without burning a hole in your pocket.
3. Ignoring Multi-Factor Authentication (MFA)
Tell us something, what is the most important component of access management?
Well, the answer is multi-factor authentication. It will add additional security layers and secure the environment for both customers and your employees.
With hackers leveraging new tactics, there are multiple ways they can gain access to user profiles; multi-factor authentication can be a game-changer.
Cyber attackers can make their way through a single layer of security. Thus, MFA is the one weapon to help businesses secure user identities in the ever-changing digital world.
4. Not Leveraging Risk-based Authentication (RBA)
Risk-based authentication is a process that lets you add an extra layer of security whenever the system detects suspicious activity from a profile. Here is an example for the same.
Suppose a hacker accesses your account from a remote location that is far away from the current location. It is also possible that your account is accessed from different IPs within a span of hours.
Here's where the RBA mechanism plays its part. Users need to verify identity and authenticate with a verification email or OTP (one-time-password), and the same is informed to the system administrator with an alert.
Enterprises that haven't jumped on the train yet need to do it immediately and use it for enhanced user data security.
5. Not Paying Attention to Progressive Profiling
Brands that are not leveraging progressive profiling will surely end up lagging. It helps businesses choose the data they wish to gather through various customer journey stages.
The process will boost user experience and help you drive more revenues as customers continue to share information with you. Besides, it will also help increase interaction with your brand. Organizations can make rules in line with their business requirements and get high-quality retainer clients by leveraging customers' trust.
Summing Up
In a world where competitors are easily accessible, online businesses must collect user data with great caution, and user experience must be a priority. Not only will correct user provisioning lead to customer success, but it will also give you an edge over competitors.
So, make sure you follow the pointers mentioned above to avoid the common provisioning mistakes and make the best business decisions. While all are equally important, buying a good SSL certificate tops the list!