If you have a good head for commerce and like the idea of being your own boss, you may have considered starting your own business. Running a company and seeing it go from a start-up to a profitable enterprise can be an immensely satisfying experience. However, it is important to note that significant amounts of time and effort will be required to make it a success, especially in the early stages, and that success is certainly not guaranteed in the highly competitive marketplace in 2022. It is a sobering fact that 80-90% of eCommerce businesses fail. There is a multitude of reasons for this, but key reasons relate to a lack of true understanding of the target market and producing a product or service that is not sufficiently in demand. This article explains three key tips to start an online business that will help to improve its chances of sustained success and profitability.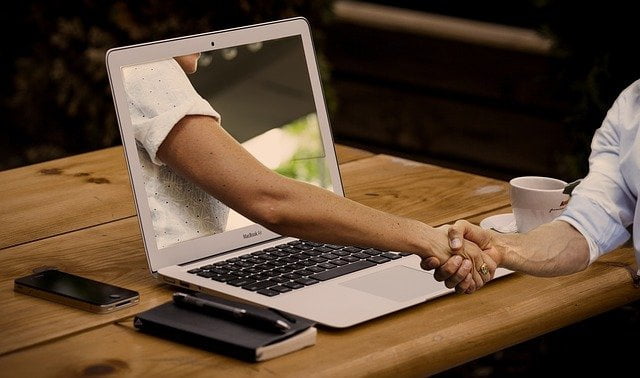 Consider the Target Market
It is imperative to fully understand the market your business will be operating in and what the needs and wants of this group of customers are. Undertaking thorough market research to determine the preferences and buying behavior of this customer base is vitally important. In addition, key competitors in the marketplace should be identified, and their products and services should be looked at in detail. Consider how effectively the competitors serve the market and how your business can offer a suitably differentiated product that is likely to appeal to them. Applications such as Google trends can make a great starting point to begin to understand the buying habits of customers. In short, by fully understanding your target market, the offering that your online business presents to them is likely to be a more attractive purchase proposition.
Consider Cybersecurity
It is worth noting that no business, regardless of its size, is protected from cyber-attacks. The effect of cyber attacks can cripple an organization and can potentially force the closure of a small online enterprise. If your small online business sells any product or service, it is vital to ensure that online payment pages are secure and encrypted so they are not highly vulnerable to attacks. If your online business is tech-based or offers applications or programs for sale, it is important to consider concepts such as securing API gateway for applications so that they do not become a point of access for hackers. In short, it is important to realize that no business is invulnerable to cybercrime and to start an online business in a manner that keeps cyber security concerns at the forefront of operations.
Leverage Social Media
One of the hardest things for any start-up online business to achieve is to gain customer awareness of the products and services offered. Millions of small online businesses will be in operation worldwide in 2022, and potential customers may not even know that your business exists. By using social media channels such as Instagram, Facebook, and TikTok, short and memorable advertising campaigns can be produced on a minimal budget. Ensure that these promotional activities link back to the company website so that potential customers can click through to purchase products. Social media can be an exceptionally powerful tool in increasing the customer base of any online business when high-quality and memorable promotions are uploaded.