Manuals, contracts, and legal documents must be signed for several reasons. For example, an online landlord may require tenants to sign a lease before paying monthly rent. It is most often necessary when requesting loan collateral or filing insurance claims. This can be time-consuming and frustrating for both parties involved when signed using a paper document and delivered via post in the mail. Fortunately, you won't need to spend hours of your time mailing documents or feeling frustrated by the postal delivery system – because fantastic eSigning tools are available now.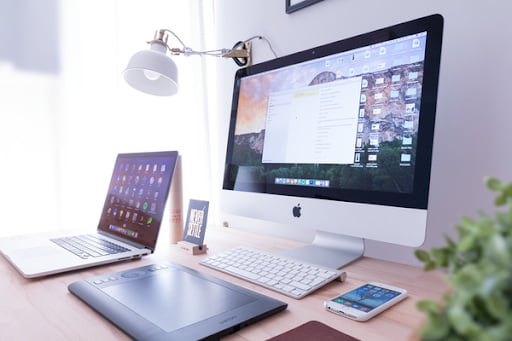 Signing PDFs is not as hard as you think.
Signing a document on your desktop is now possible with just a few clicks. SignNow is the easiest way to sign documents, contracts, and agreements from your desktop. SignNow is trusted by over a million organizations worldwide because it's the fastest, easiest, and most secure way to sign PDFs online. All you need is an internet connection, and you're ready to go!
When you need to sign a PDF, upload your document from any device (phone, tablet, or computer) and add your signature on the fly. You can also choose from several popular templates or upload your image for use as a background for your signature. SignNow also offers an intuitive editor to help you add text, lines, and shapes over the top of your signature for added impact!
The difference between signing a PDF with Reader and Acrobat.
Signing documents is one of the most common uses for PDFs. Using an app like Acrobat Pro may be challenging, especially on a small screen. Reader is a much better option for signing documents on your phone or tablet, but it doesn't have some of the features you may want when printing or emailing from your desktop.
Let's look at what Acrobat Pro and Reader have to offer and how to choose which one is right for you.
Acrobat Pro vs. Reader: What's the difference?
Acrobat Pro and Reader are two different programs that do similar things. Both allow you to sign PDF files (for example, by using a digital stamp or your signature). They also let you add comments and track changes in those documents. But they have some key differences:
Features: Acrobat Pro has more advanced features than Reader. For example, with Acrobat Pro, you can use a scanner or camera to capture images of signatures and other information directly onto your document; with Reader, this must be done manually by typing in text boxes or handwriting notes on paper copies of signed documents. Acrobat Pro lets you create fillable forms within PDFs that can be filled out automatically once someone opens them.
Free tools from Adobe and other providers can help you sign, send, and track your PDF documents.
Adobe Acrobat DC, which comes with Adobe Reader, has built-in document signing capabilities. You can use these tools to create and send PDF documents that are digitally signed.
But what about the free tools?
You can use free software from Adobe and other providers to sign, send and track your PDF documents. Here are some examples of them:
Adobe Acrobat DC: Signing and tracking PDFs are built into this product. It's part of the Adobe Creative Cloud suite, including Photoshop and Illustrator. You can sign documents using your digital signature or uploading an existing one from another provider.
SignEasy: This app lets you sign and send documents from your desktop without having to install software on your computer. It works with nearly all browsers (including mobile browsers), allowing you to upload files directly from Google Drive, Dropbox, or Box using just a few clicks. You can also create signatures using the SignEasy Chrome extension or iOS app.
DocuSign: This online service offers free and paid versions for document signing and e-signature services that allow you to electronically send contracts, agreements, forms, or other documents from your desktop through the web browser to recipients, who can then review these documents online before signing.
Benefits:
Keep clients engaged at all times.
You don't want to wait until an email is returned before getting back to them with their signed document — they might forget about it or lose interest! Instead, send out the document immediately after signing so they can start their next task immediately.
Avoid errors and save time.
When you sign a PDF, the information is transmitted securely and electronically. This means less time spent communicating with clients and prospects and more time focusing on other tasks.
Save money on printing costs. 
If you're printing emails with attachments, you're wasting money on paper and ink. Signing PDFs electronically allows you to avoid this wastefulness.
Sign documents on any computer, smartphone, and tablet with the Adobe Reader app
Sign documents on any computer, smartphone, and tablet with the Adobe Reader app. Easily add signatures using your finger or a stylus; create custom signature fields for your unique needs, and convert scanned documents into PDF files to send with confidence – all while staying organized.
Customize electronic signatures for each document
If you have multiple documents that require signatures, chances are they will require different information from each signer (like an address). This makes it difficult for multiple people to use the same document. With SignNow, you can customize your electronic signature for each document before sending it out. Just choose which fields must be filled out before sending an email or creating a PDF file with SignNow's free online software application.
Digital rights management (DRM) for PDFs and forms
There are several ways to sign PDFs digitally for companies that want to protect their documents' integrity. Using Adobe Acrobat Professional, you can embed your signature into a PDF and retain the ability to track who has accessed it. Suppose you don't need to track document activity but still want to ensure that your documents are protected. In that case, you can use Adobe LiveCycle Rights Management Services to restrict access to certain information in your PDF files.
Finally, for companies that don't want employees sending out sensitive information over email (for example) because a third party could intercept it during transit, there are products available that require two-factor authentication before users can send any messages containing.
Takeaway: This new way of doing things is great for most clients. They don't have to worry about their documents becoming vulnerable because they were emailed to you, and you don't have to worry about whether you will or won't get what you need from your client. It can be a great way for both parties to feel secure with the transaction. All in all, this is definitely one of the best ways to send files over from your desktop computer and keep them secure at all times.