This is the era of playing games on Android, but the experience like PlayStation console is not elsewhere. If you want to run all those PlayStation games on your Android device for free, then it can be easily done using a PSP emulator app and PSX ROMs (ISOs).
Most popular video games on PlayStation are GTA, Resident Evil, FIFA, NBA and Final Fantasy, even these are my all time favorite. But those video gaming companies didn't release their version for the Android platform. Some PlayStation games are available on Google play, but not all of them. Here, I'm going to use an Android emulator app on my Android device, and easily run PlayStation games on my device.
Walk through to the steps below:
Step 1: Install PPSSPP emulator on your Android
PPSSPP is an open-source PSP emulator allows you to easily run PlayStation games using the ISO file. There are two variants of PPSSPP emulator on the Google play, the free version support ads and the gold version exclude ads. Install the emulator from Google play or from the official website and move to the next step.
Step 2: Download PSX ROMs (ISOs)
Now it's turn to download PlayStation games. With just a Google search, you can find hundreds of sites to download PSX ISO files. But some sites contain too many ads and malware. I selected a few sites where you can download PSX ISO files easily. Follow the links: Site 1, Site 2, Site 3, Site 4 and Site 5.
Step 3: Finally Run the Game
Your downloaded games may be compressed in 7Z, zip or rar. In order to get out the ISO file, install and use 7Zipper app. It is easy to use, just open the app > select the compressed file > select a location to extract and make it extract. Extraction may take few minutes, according to the file size.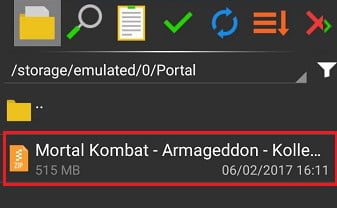 Important note – Make sure your device has more space to extract. The ISO file may be bigger than 4GB, 8GB or 10 GB.
Once the ISO has been successfully get out, simply open PPSSPP emulator app > select 'Games' tab > select the ISO file. Your game will start promptly without installing or any other headache.