One of the most challenging jobs for marketers is lead generation. 61% agree that generating high-quality leads is a struggle they need to overcome.
79% of leads will not convert into sales. That means the business depends on a paltry 21% to make money. The reasons for the under-performance are many. 68% of B2B marketers do not have a proper sales funnel. 65% do not have a lead nurturing process. It makes it easier for potential customers to fall off the funnel at any point.
A solution to high-quality leads lies in lead capture apps. We will explore the what, why, and how to choose the right one.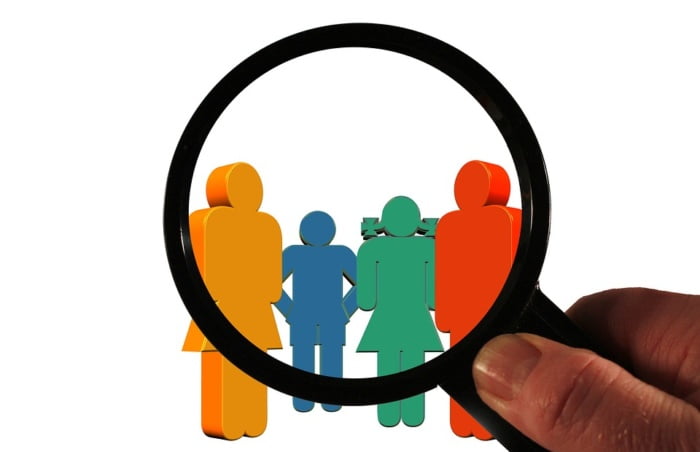 Exploring Lead Capture Apps and Why You Need Them
Lead capture apps gather data of people interested in your products. It then aggregates the information into searchable databases.
Many people could be visiting your website and interacting with the information. That would be a clear sign that they have an interest in what you offer. Yet, not all potential customers will seek further conversation/engagement with you. Yet they may be receptive to more information. 
So, if you don't get their contacts, it could be a massive loss to the company. The same happens at events where there is a chance to capture leads from people who visit your stand.
The benefits of using a lead capture app are many, including:-
Collecting leads information and qualifying them.

Collating information into centralized and searchable databases.

Better accuracy because you remove errors that may occur in the manual inputting of data. There is also higher efficiency and time saving with the use of automation.

Easy access to that information through the app.

Accessibility on mobile devices like smartphones and tablets. The same goes for desktop and laptops.

Quick sharing of information with team members.

Easy capturing of active leads by field staff.

Voice note-taking capabilities.

Real-time tracking, information updates, and communication with field staff.

Performance tracking and management. It provides a fantastic tool for identifying top performers and rewarding them. This can be a motivational factor for others to do better.

Ability to capture more information like referrals, customer complaints, and cross-selling opportunities.
Factors to Consider When Choosing a Lead Capture App
Shopping for the right lead capture app can make a huge difference to your marketing efforts. So when looking for one, do pay attention to the following factors.
Flexibility in Lead Capture Methods
The best lead capture app will give a lot of flexibility with how you capture leads. Some of the more basic types may, for example, need people to fill in forms. The manual processes can be a stumbling block to getting customer information.
The best lead-capture apps work in different ways. You can, for instance, scan business cards or even attendees' badges. That saves time and avoids errors that may come from the manual inputting of data into the CRM. Once the lead capture app scans the data, it automatically uploads it to the database.
The app should also allow for the easy exporting of information. That capability is important if you use other platforms as well.
Access to the necessary information should be seamless. All data, including qualification scores, notes, etc., should also be part of it. This functionality will be quite useful at events. The same goes for managing information from the different field teams.
The lead capture app should integrate with existing tools and systems. You don't want the stress of having to replace equipment. If the app does not have an inbuilt CRM, it should work with the one you have. The same applies to marketing automation tools, email marketing software, etc.
Seamless integration with existing systems will help with the streamlining of workflows. It also helps avoid unnecessary importing or exporting of information.
The hardest part is not capturing leads. The real difficulty lies in qualifying them. At this point, automation can be a big help. The app should let you decide on the lead qualification criteria and scoring systems. It will make it easier for you to sort out the information in a way that works for you. The teams can then follow up on leads with a higher chance of converting.
The app should also allow for lead classification. Segmenting audiences based on their interests makes it easier to customize messaging.
You also want a lead-capturing app that you can customize to send follow-ups. The process of nurturing relationships requires constant communication. It could be in the form of welcome notes or even thank-you notes. The same applies to collecting feedback from leads. It is an excellent way to improve your connection with potential customers.
Compliance with Data Regulations
Ensure the lead capture app complies with industry data collection and management regulations. There are strict laws governing such, including GDPR. You must be careful about personal information that may identify a person. Such include names and contact details. Yet, those are the very things your lead capture app will collect.
 So, you should customize the app to get consent before collecting the data. You can do this by including an opt-in consent form. Please note that contravening the regulations can lead to stiff penalties.
Your teams may not always be in places with internet connections. Take the example of events like conferences or trade shows. The shared connectivity can be very slow or experience downtimes due to high traffic. Yet, that should not be a reason not to capture leads.
The best lead capture apps will continue working, even without connectivity. Data synchronization will occur once they go back online.
Engagement and Analytic Tools
Once a prospect shows interest in your brand, it doesn't stop there. Remember, nurturing relationships is critical in getting conversions.
Your lead capture app should have inbuilt features that can help with engagement. Such include videos and presentation slides.
Another critical functionality is analytics. It lets you collect valuable insights for decision-making and performance monitoring of campaigns. The lead-capturing app should provide relevant analytics like:-
Number of leads acquired over a specific period

Unique and return visitors

Follow-ups and where the recipients open them

Lead qualification stats

Duration or time visitors spend at your stand, etc.
Final Thoughts
A lead capture app can transform your marketing and sales efforts. Automation of the processes means time-saving and more reliable data. But, as we have shared above, there is much more to know about lead capture apps and be privy to its complete benefits.