Businesses and other institutions leverage technology today more than ever before. This has made it critical to build networks linking the devices and systems these organizations deploy. Although such connectivity brings some benefits, certain risks may also arise.
For instance, there is a need to think about network security. This means looking for any network security inconsistencies that hackers can leverage. All of that happens through a process known as vulnerability management. This post will discuss it more.
Let's now dive right into it.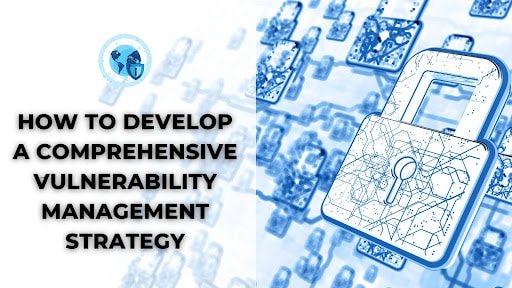 Why Do You Need a Vulnerability Management Strategy?
As you might already know, vulnerability management entails identifying, evaluating, and reporting cyber threats. It is a lengthy process that culminates in resolving network threats and preventing them from happening again. This process aims to secure vital data.
However, this process isn't easy to execute. You must take time, create a strategy, and then implement it to get good results. There are things that a comprehensive vulnerability management strategy needs. Otherwise, you might not get the desired results without them.
The four core elements of a good and effective strategy include:
Regular scans: One way to ensure OT cybersecurity is by conducting scans on your network and inventories. These scans can help you discover vulnerabilities that hackers can exploit.

Regular testing: You also should conduct regular penetration testing to know how easy it is to get into your network. Ensure you seal every loophole discovered during these tests.

Patch management: You need to find out if there are any patches available from your software vendors. Doing this at least every month is a good idea to ensure that you increase network safety.

Vulnerability remediation: Ensure you take action to help resolve any network issues. For instance, reconfiguring certain areas of your network can be helpful.
Those are the cornerstones of a good vulnerability management strategy. A strategy built with all these in mind will help you prevent threats almost effortlessly. You will easily stay updated with industry trends and access data that will support key decision-making.
The Steps To Follow When Developing Such A Strategy
It will also be worth knowing some of the steps to follow when creating a vulnerability management strategy. Following the right steps will help ensure your strategy is effective for OT security. This section will investigate the steps to follow when creating your strategy.
You should:
This is the first and most important stage of this process. One of the reasons businesses and organizations get exposed is a lack of an asset register. This means they don't know what they need to protect. Remember, a simple breach on one device can affect an entire organization.
Having an asset inventory will make it easy to map your devices. You will easily know which devices need patching. Also, it will be easier to tell when vulnerabilities arise in one of your devices or systems. You can have someone manage and keep the inventory up-to-date.
Manage The Flow Of Information
If you run a big organization, then you must expect some huge traffic daily. The traffic flowing in and out of your business requires proper management. This is because there are threats like viruses and other malware that might get into your network disguised as genuine traffic.
There's a need to have software that can help you monitor the traffic and information flow. For instance, it will be good to consider investing in a firewall. Such tools will help ensure your vulnerability management efforts succeed because they filter traffic more accurately.
You can't mitigate risks that you know nothing about. This is one of the reasons to consider taking your time to assess potential risks. You can build a team that will help you do an in-depth analysis of these risks. That will help you know what you should be looking out for.
There are many ways that risk assessments will also benefit you. For instance, it is vital to create a priority list of the risks to address first. You will find it easy to do this if you assess these risks. Besides, it will be easier to allocate resources after doing such assessments.
Report Threats And Track Them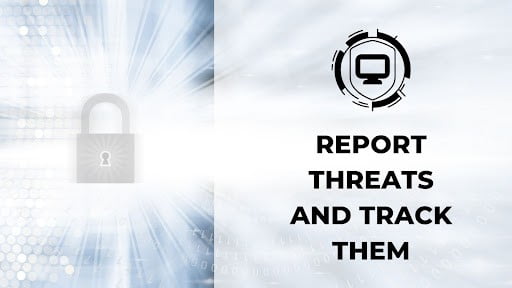 It will also be a good idea to report the threats discovered during the assessments. It is vital to mention that OT cybersecurity and vulnerability management require collective efforts. If you report threats and let everyone on your team know about them, mitigation will be more straightforward.
Also, do not stop at reporting threats but also track them. You can have your entire team on board when it comes to tracking. Allocating each team member on what they need to focus on will help. They can track at least one threat each and raise the alarm before it happens.
You must create a response plan when developing a vulnerability management strategy. A good response plan is easy to execute and doesn't require much technical knowledge. This is to enable any team member to execute it in case of a threat.
The best way to create an effective response plan is by aligning it with the risks you might face. It will be easy to ensure that the response plan alleviates risk if it is designed with the various threats in mind. Also, take time to create awareness of the plan within your team.
Final Thoughts
Creating a vulnerability management strategy for your business can be a good idea. But then, the process to follow when doing this might not always be clear. Thankfully, this article has provided all the details you need to know about developing such a strategy.
Now, your OT cybersecurity will no longer be challenging. You can use these insights to come up with a strategy that suits your business needs. This cybersecurity guide isn't only for securing OT environments. You can also use these insights to ensure your IT environments.