Cloud storage is growing faster when people start understanding the real use and profit of cloud services. Services like Dropbox, Google Drive are very popular and every user knows these very well but I found many users didn't take interest on these services even after subscribing the service. The free plan is available on all popular cloud storage providers and the limit of 50 is also so good, but for all time cloud users the free limit is nothing.
Here's I listed the cloud storage services that provide more free storage than a paid plan. While subscribing one from below plans, please be ensured that free plan has always some limitations and comparing free with paid plan will result more benefits for paid user.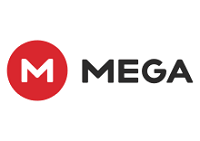 With over 50 GB free storage, MEGA is one of the best cloud storage providers that offer more free storage. The service provides secure cloud storage and your data is fully encrypted that only client devices can decrypt. MEGA apps and client software are available on all popular platforms, including Android, iOS, Windows Phone, Windows PC and more. A security called "End-to-End encryption" will encrypt and decrypt data during transfer and only client software can do decryption even the company can't do itself. You also holds an encryption key for your data security.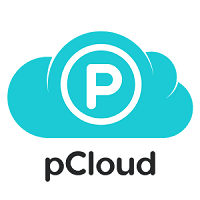 Sign up to pCloud now and instantly get 10 GB of free storage, next invite your friends or perform bonus steps to get your completely free 20 GB storage. pCloud is a simple way to store your music, photos, videos and everything online and access it using your smartphone, computer or web browser.
A feature called pCloud Crypto give your data, an unbreakable security and no one can access your data, including admins because you hold an encryption key. pCloud is very good where you can upload files without size restriction and larger file upload faster to the pCloud's server. You can also invite your friends to a folder and those can view or edit contents according to the permissions.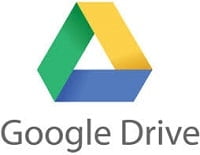 Google drive is the best and popular cloud storage service in the world. The simplicity and apps are the two main keys, why the Google drive is the no. 1 cloud storage company on the web. By default, Google suggests Drive as a default cloud storage service for all Android phone users and 15 GB free storage is a good thing I really excited when I start using my first day with Google drive. You can sync drive files on your computer & smartphone and access or upload files directly from clients or web browsers. On the web, even you, can make use of apps run on Google drive, For example – Editors, Image editors, chart maker etc. You can also host a website on Google drive.

MediaFire is a file hosting and cloud storage company based in the U.S. The free basic plan of MediaFire, where you got 10 GB free storage and it is Ad supported. After inviting some of your friends, you can also get 50 GB of free storage for the lifetime. MediaFire is very popular on the web for file sharing activities and many times you use MediaFire for files download like software, documents, etc. The service is also provided Windows and mobile app so you can automatically sync contents of your device.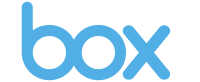 Box give decent services for business, but for personal use, it was secure and flexible. The free personal plan contains 10 GB of free storage and 250 MB max file upload size limit. Box mobile apps available for all smartphone platforms, including Android, iOS, Windows Phone and more.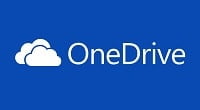 Microsoft's one drive is a default cloud storage comes with Windows phone as you know and it was a kind of recommending the choice for all Windows users. The free 5 GB storage can be easily increased if you link your camera roll to the OneDrive. OneDrive app is available on Android, iOS, Window Phone, Windows 8.1 and 10. Apps functionality also exists in OneDrive that apps run on cloud storage just like Google Drive.