Social media advertising is the second best way of marketing on the internet, and on Facebook, there are lots of ways to advertise than other social platforms. Many people don't know how Facebook.com earns money and the answer is advertising. You can't count how many times you saw ads in your Facebook's news feed and many times you clicked on it.
Advertising on Facebook is a solution for business, but today people using Facebook ads for everything and that's the reason why the company revenue growth is outstanding. If you're totally new to create your first advertisement campaign, then don't do it yourself. An online marketing agency says that targeting is the first thing to focus and budget, preview should come after.
What are you going to do?
You're going to market your content through Facebook.com and the platform will charge you for every campaign you run. There is no different meaning of advertisement in this world, just like people saw ads on television, posters and more places, the Facebook ads does the same thing but with targeting and from one place to the world.
If you're going to do it yourself, it means you're not hiring an internet marketer or advertising agency. Please be careful, there is no refund exist even your campaign doesn't earn your goals. Once your campaign starts, the money will be debited from your credit card.
Understand the working of Facebook ads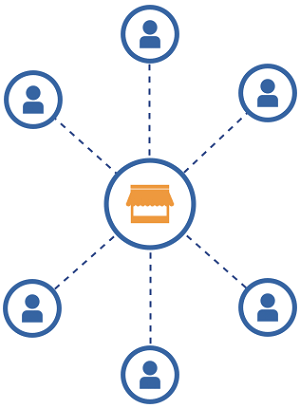 The advertiser sets their goal and decide the ads objectives. For example – driving online sales, get app installs, promote Facebook page, get website clicks and more.
In the crowd of billions, Facebook serves advertisers to choose the right people who saw your ads and its called targeting. Targeting is like, you visit a website and saw a product, now you open Facebook and you saw the ad of the same product on your Facebook news feed, if the website advertiser is active. An option called "Custom audiences" will target customers using their email addresses and phone numbers.
While making a campaign, the advertiser chooses the specific audience (city, country), age, gender, interest and more to deliver ads effectively. The sponsored post looks very similar to the regular post format that's why people got more engaged with ads in the news feed.
As the advertiser sets our budget, and pay to Facebook, the campaign not run immediately, its need approval and will approve in some hours or minutes.
How people saw ads?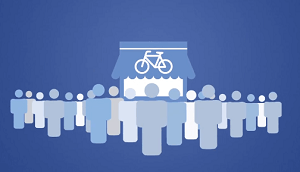 More than billions of people use Facebook through desktop, smartphone and from more devices. When using Facebook on the desktop, the ads shown in the news feed and right column and on smartphone app there was only news feed where ads appear.
The ads didn't appear on the top of news feed or in a popup. As you scroll down the news feed, some "sponsored" posts just start appearing to you.
The types of ads on Facebook
Here is your advertising objectives are what you want the audience when they see your sponsored post.
Clicks to Website

Website Conversions

Page Post Engagement

Page Likes

App Installs

App Engagement

Offer Claims

Local Awareness

Event Responses

Video Views
Creating your first Facebook campaign
Step 1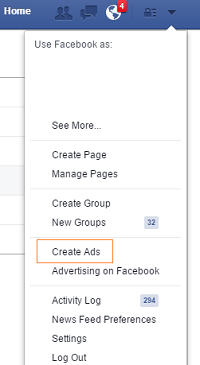 Login to Facebook using the account that administrate your business page. Click the top drop menu, and click Create ads.
Step 2
As the ad manager launched, select your campaign type. For example, I select "Boost your posts". Now, select your business page and a post that you want to promote and click "Create Ad Account".
Step 3
Provide any account information like your country, currency and more, and click "Set Audience & Budget". Next, the page was opened is all about targeting and this was the most important step to focus.
Step 4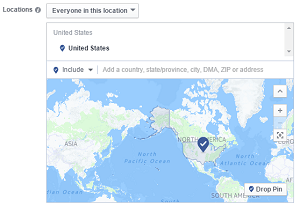 In the Location section, you can add or exclude locations where you want to show your ads. Just below there was a "Detailed Targeting" that reach your campaign to the people according to the demographics, interests or behaviors. For example – Adding a keyword "Software developer," will target profiles of Software developers.
You can also select connection type to exclude or include peoples and friends who like your page.
Step 5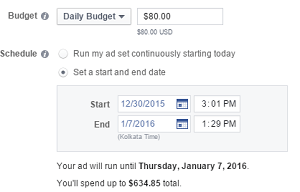 Now, it's time for the budget. If this one is your first campaign, then try starting with a small daily budget and run the campaign at least 7 days to measure success. Depend to your budget, the audience reach will increase and you can see the estimated daily reach to the right hand side or in the budget section.
Step 6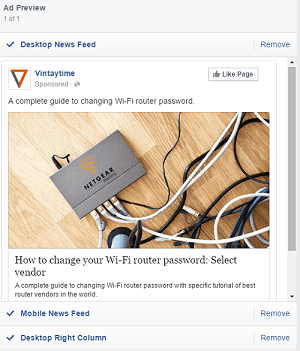 Ad preview, the main step is here. On this step, you'll see how your ad appears in audience on different platforms including desktop, mobile and more. After, click on the Place Order button and pay with your available payment method.
Measure success and expand the budget
The better targeting will never fail even your ad preview is boring. Adverts reporting tool will show you how your ads are performing. Open the ads manager dashboard to see the type of advert you're running, the schedule, the amount you've spent and how many people have seen your ads and engaged with it. Learn more basics about ad results measurement.
If your adverts are doing better and pulling your goals, then don't waste time and start expanding your daily budget.
Tips