Since android comes in our life, contacts have got a new face, new fields that define everything about a person. In older times, contacts only have some phone no. fields and a ringtone option that looks huge back from today's smartphone contact app. The option contact photo is very popular and in the generation of sync, most of the users sync Facebook and other social networking sites profile picture with our phone contacts pictures.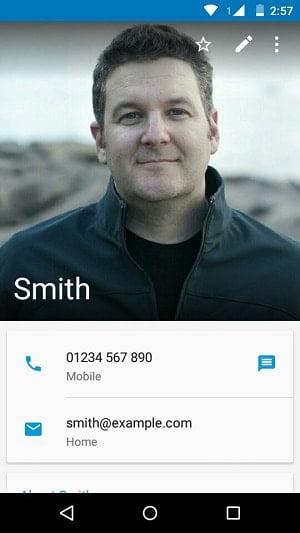 There is an easy way to add a new picture to your friend's contact using your camera or gallery images. Yes! You're an android user and you can also customize your contacts using Google contacts on your computer. Here's we started:
Using Android phone
On android phone you can easily change a profile picture of a phone contact. You can't add a picture to SIM contacts because there is no such memory in SIM card where the image should saved.
Import all contacts from SIM card in phone.

Edit a contact.
Click the profile picture icon and choose photo.

Crop or fit the photo and save.
Dial the contact number and test it works.
Using PC
Google sync all of your contacts from your Android device to Google server and when you switch to a new device using the same Google account, the contacts will automatically sync to the new device. Google contacts also runs on browser, so you can easily manage all contacts directly from a PC.
Sync all phone contacts from settings>accounts>google account>check "contact".
Sign in to Google Contacts on a computer.
Select a contact.
Add a picture.

Set as contact photo.
Wait.. While android phone sync contact photo.