Use of an Android device in our life is more than a personal computer, so why we didn't care about Android battery life. If you perform work and business tasks on your Android, you should always take care of their battery life and try to buy high battery performance Android phone from the market. Don't be fool by comparing battery life of Android and iOS device, it's based on software.
In Android, there are lots of apps continuously runs in the background because Google play consists more useful apps than the iTunes app store. If you carry both iPhone and Android device with you, i'm sure you definitely use Android for heavy tasks, like Downloading, Documents Editing, Playing Games and more.
Best Battery Saving Apps
Following are the best battery saver apps for Android:
DU Battery Saver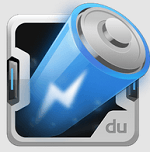 Battery Doctor (Battery Saver)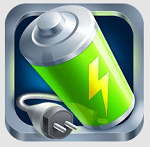 GO Battery Saver &Power Widget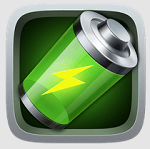 The ratings given by the Author.
The battery saver app has more ways to save battery life than power saver mode. It fixes battery power consumption problems, kill high-power apps, and boost battery life instantly.
At Google Play Store, you can find hundreds of battery saving apps for your device, but the above listed apps work better than others. If you're searching a battery saving app for regular use, so please install one of my recommendations.
Turn Off Unusable Radio Signals
Wireless radios like WiFi, Bluetooth, 4G LTE, and GPS consumes more battery life. If you continuously turn on device location for a day, you may be facing huge lost in battery power after 6-8 hours of full charge. WiFi signal consumes less power than 4G LTE. Please stop using the internet over 4G LTE when it comes to save Android battery. It may drain your battery in less than an hour. Scroll down the notification bar and Turn off location or go settings > personal > Location > Off.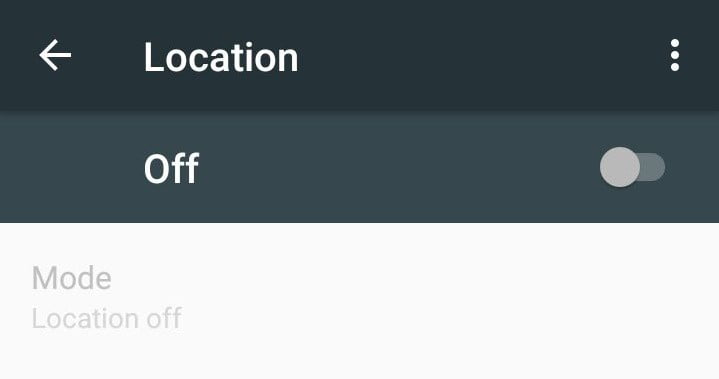 An Android app called CleverConnectivity +++Battery will help you to disable multiple radio hardware when the screen goes off or when you're not using the device.
Turn On Power Saver Mode
Do you have a Power Saver Mode in your Android? If have, so please use it from settings > battery, and save battery life without installing any third-party app. The native power saving feature is almost available in all major Android manufacturers' devices like Samsung, HTC, LG, Nexus, Motorola and so on. The power saver mode is programmed to save battery power, according to the device's software and hardware. Some devices automatically enable the mode when battery signal turns red.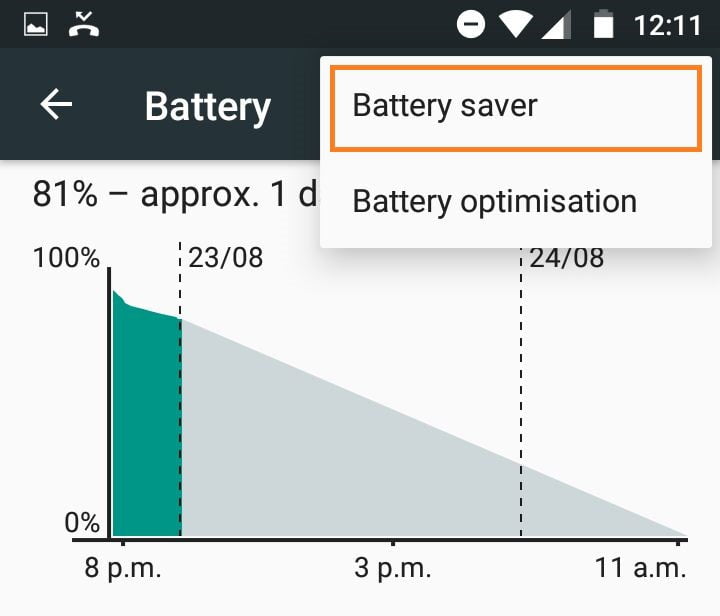 Avoid Wireless Headphones
Wireless headphones use Bluetooth to connect wirelessly with the device, but you know Bluetooth eats more power until it's turned on. Never use phone speaker on low battery, because it consumes more power than a headphone.  Some sound profiles enabled crappy sounds like keypad sound, touch sounds and these tiny things eat extra battery life very slowly.
Our modern generation believes in wireless Technology, but to save power, we should also take care of wired tech, and never throw them out of your home.
No Vibration
May be your sound profile is enabled to vibrate the phone when ring. But, you don't know the phone's vibrator consume more power than a simple ringtone without vibration. May be you're using vibrate on touch in sound profile, or vibrate on app launch, I confirmed that these tiny mistakes will slowly eat battery power. In order to save more battery life, you should disable the vibration entirely from the Android device
No High Visuals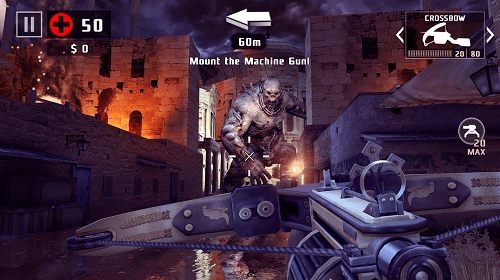 High performing visuals, graphics and special effects can kill an Android battery life in less than an hour. Some examples of high visuals are Live wallpaper, High graphics game, Full HD video and so on. Never use brighter display when performing high graphics tasks on an Android. Advanced graphics and more coloring on screen will highly effect on battery power. Also, use a dark wallpaper on home and lock screen.