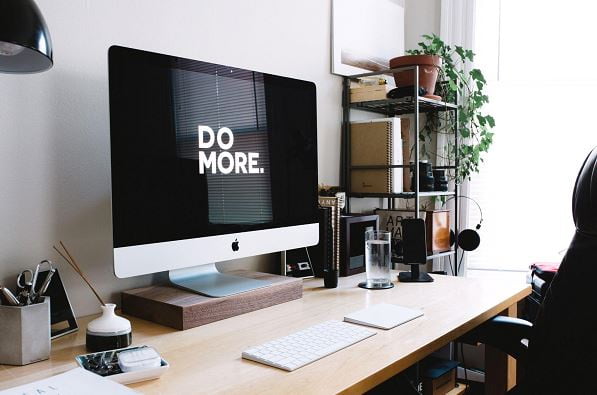 If you have a MacBook, then now is the right time to explore its different features so that you can make the most out of your system. Apart from doing your office work and handling social media, the Apple computer's best-kept secrets can help you enjoy your time and experiment. This blog will come in handy for you because we will be talking about the buried treasures of the MacBook. Tech-savvy people generally enjoy these.
1.Dark mode
Most of us have the dark mode on various apps and our phones. MacBook has a dark mode as well that you can turn on very quickly. The dark mode in Mac came before the iPhone and iPad received the same feature.
All the other applications will turn to a bright color when you turn this mode on. Next, open system preferences and then click General to use dark mode. You will find three options – namely, light, dark, and auto at the top of the Settings pane, from which you need to select your desired mode.
2.An easier way to take screenshots
Whether it is work or just sending your friend some DIYs, screenshots have become an essential part of your life. Taking screenshots on MacBooks is pretty straightforward. All you need to do is press Command+Shift, followed by a number. For instance, you can use this combination: CMD+Shift+5. Once you press that, a small toolbar will show up at the bottom of the screen, which will provide you complete control over what you want to capture. You can choose where the screenshot will be saved as well.
Other than that, you get complete control to start or stop recording the Mac screen. You can even record a screen with audio. To know more, visit setapp.com.
3.Fill out & sign documents
Other than using a third-party application to sign a document, your Preview application on your MacBook can also help in the job.
Signing a document in Preview takes a couple of clicks, and you are done. All you need to do is open the document you want to sign in Preview. Then, click on the pen icon next to the search bar. After that, click on the signature box followed by Create signature. There are two options to choose from: signing your name on your iPhone screen or signing a piece of paper and holding it up against your MacBook's camera. You can use the trackpad to sign in case you choose the second option.
4.Speech-to-text conversion
If you are tired of typing, then the speech-to-text conversion in macOS is helpful for you. You can convert your speech to text while pressing the Function (Fn) key twice. After that, you can begin speaking, and your voice will get converted to text when you press the function key another time. It is excellent for people who need to type a lot due to their work.
5.Turn off notifications
We know that you get annoyed by several notifications over and again. If you want to stop it so that it does not disrupt your studies or work, open your Notification Center and scroll down the side loading bar. After that, you will see the "Do not disturb" toggle feature.
Just turn it on so that you don't receive further notifications for a day. Notifications pop up quite often, which can interrupt one's work. The feature is helpful for people who attend zoom calls and meetings or go live on social media handles from their MacBooks.
You can even schedule to turn it off for a particular amount of time, say an event, etc.
6.Merge folders
You can merge the contents of two similarly named folders by dragging one into another. It prompts a Replace dialogue message. For this, you need to use Option – Dragging the folder that prompts an additional option to merge folders.
It is beneficial for work-related purposes.
So these are a few features of your Mac that you might not know yet. We hope you will now explore more and spend more time on your system.
If you are a tech junkie, read this blog by Forbes, which focuses on how Apple addresses all the work-from-home issues with MacBook Pro. The new features are expected to provide an enriched user experience.
To know more about MacBooks and its features, kindly read the other blogs and articles in this series.