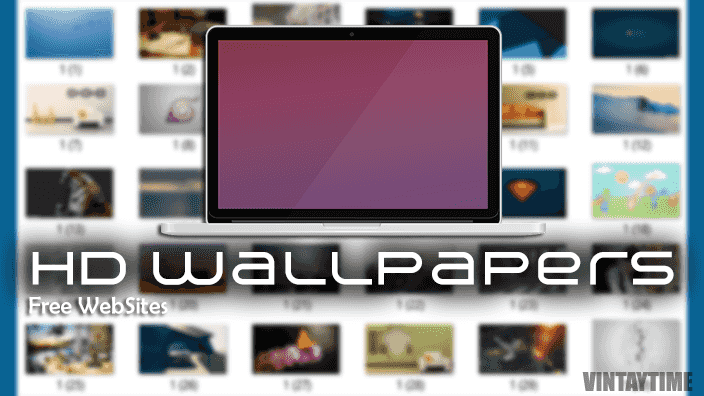 I Always need a Background for my Desktop that will change my experience instantly in a single impression over wallpaper. By default your computer's Operating System like Windows, OSX etc., already have some good high resolution wallpapers, but those are limited and mostly all are like inspirational or nature related, what if i want some related to other like Tech, Vehicles and more. If you want some HD images for your work, so you can use free images stock because desktop wallpapers are copyrighted and until you pay, you didn't use these wallpapers for business purpose. Here, i found some good websites from there you can download HD wallpapers for your computer by making a selection between millions of choices.
Resolutions Availability: Custom, Collection: Unlimited
Google index all HD wallpapers sites and give you results from millions of small or big HD wallpapers resources in a single image search results page. Actually, the think why I put Google Images at #1 for this article topic is because you can set your own screen resolution and now google will display only images of your filtered resolution.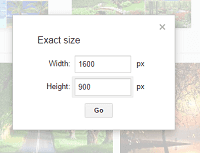 Not just a size you can filter also colors, types, time and more and after selecting any image from results you can visit the page or directly click the view image button to get the full resolution image right on your browser. To filter search results, simply open Google Images> Search any Query> Click Search Tools> Size> Exactly.
---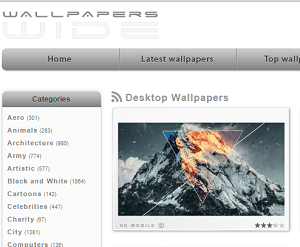 Resolutions Availability:  Wide, HD, Dual, Standard, Collection: 25+ Categories, 100,000+ Backgrounds
WallpapersWide is one of the most popular and also a best resource for high quality HD wallpapers. You can continuously use this site instead of Google Images, because the site is not a search engine, you can easily, choose any category, tags and also share or see the list of top downloads. The resolutions availability on WallpapersWide is awesome and you didn't need to set your screen resolution because it already detects your screen size and highlight your size when you select any background.
---

Resolutions Availability:  Wide, HD
Superb Wallpapers also give you some cool modern designed backgrounds like Artistic, Movie, Cartoon and more. As you see on site, there are 20+ categories and all categories are known as popular categories in sites of desktop backgrounds. On the front page, you daily get some new and popular backgrounds.
---
Resolutions Availability:  Wide, HD, Dual, Standard
This site doesn't have a big collection of HD desktop wallpapers but the collection you see is all looks high quality wallpapers. You can download any background according to your device screen ratio like 4:3, 16:9 and more. Talking about quality of WallpapersNow backgrounds, then all gonna be rocking.
---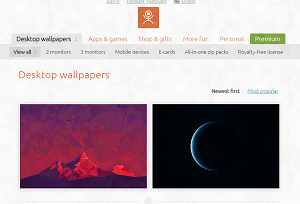 Resolutions Availability:  Wide, HD, Dual, Triple
Oh! Wow, Vladstudio is a site where you got really some high quality backgrounds and all of them are free of cost. I'm really impressed with this site and also you need to try this resource to get a perfect background for your desktop. This site is suggested by many blogs on the web and I also suggest you.
---
Resolutions Availability:  Wide, HD, Dual, Standard
HDwallpapers.net is a community where any member can share our backgrounds and here you got some unique quality wallpapers every day. When I want some Technology wallpapers I use this site seriously because I found some Tech backgrounds from this resource, which i didn't see in Google Images. Mostly all wallpapers you got without any watermark.
---
Resolutions Availability:  Wide, HD, Dual, Standard
The collection is good and the site also has a good quantity of backgrounds, even some above resources are back in quantity, if you compare WallpapersCraft with some above listed resources. You can find some Best, Popular or High rated desktop backgrounds instantly in seconds and the resolutions availability is awesome.
---

Resolutions Availability:  Wide, HD, Dual, Standard
WallpapersFx has limited categories, and if you notice you see all categories are known as popular which mostly users select on other resources. The collection of the site is good, or you can say its balanced. The quality totally looks like good backgrounds, but I cannot say it high quality. Ya ! The backgrounds are non-watermark which I like on wallpapers on this site