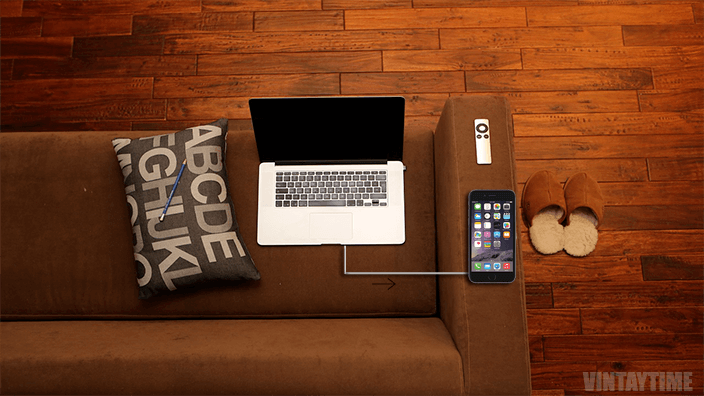 A third-party iPhone USB transfer software feels better than official iTunes software. Importing and exporting data separately is a much better experience than sync all at once. iTunes is the only official software that use to manage an iOS device or for data transfer from the computer. I found some third-party software that lets you manage your iOS device and transfer data between your computer and device. In iTunes, you need to first add multimedia files and then sync to your iPhone. It feels a little tougher than copying directly from your computer. But with the help of below listed tools you can add files directly on your iPhone or iOS device like Music, Videos, Images, Apps, and more. Not just a data transfer, even these software will give you more control over your iPhone or iOS  device like iPhone Ringtone/Video/Music converter, Backup & Restore, Export and Import Apps, Edit data, and more.
You can also export some useful apps from your iPhone to computer (.IPA format) and install those apps offline to another iPhone device without using the iTunes store. Below listed software works well on all iOS devices, including iPhone, iPad and iPod Touch. Don't forget to read the instructions from the publisher's website.
Ratings given the editor.


Syncios manager is not just a better alternative to iTunes, even it will give your hand more control over an iPhone from the computer. Just install the manager on your Windows or Mac and connect your iPhone or other iOS device through USB cable. Syncios will automatically detect your device and you can cow get started with the manager. The software will now show your iPhone with all device information. From the right-hand side, select specific file types to manage through your computer. Import and export data between your iPhone and computer specifically or in bulk. Go to toolkit and use some useful tools like Ringtones Maker, Backup, Video/Audio converter, File system explorer, and more.
In order to use Syncios on your computer, you first need to install latest version of iTunes on your computer. Syncios also provide more tools for iOS management though computer, please visit their site.


Xilisoft is an ideal iPhone or iOS device management software, available for both Windows and Mac. It's help you backup/restore your iPhone contents, Import and Export files between iPhone and computer, manage iTunes library,  preview or play media files, import/export apps, support several iOS devices simultaneously, and more. The software needs iTunes latest version installed on your computer else it will not work properly.
3. iTunes  (Official)


iTunes, the official Apple software helps you manage iPhone and all other iOS devices through the computer. It also required on your computer to use other third-party management software. iTunes helps you sync albums, songs, playlists, movies, TV shows, books, podcasts, Audiobooks, tones, photos, videos, contacts, calendars, and can backup/restore device. Just connect your device through USB and start sync your computer media files to iOS device. You can also check for software updates on your device using iTunes. To know about sync, read the official iTunes sync guide.


iMazing is an another amazing and ultimate iPhone and iOS device management software, available for both Windows and Mac. iMazing allows you to transfer files between your iPhone and computer through USB cable or over WiFi, Backup and Restore, Manage iTunes library, Explore File system, Access iCloud documents, and more. On the main screen, you can do actions like restarting, shutting down and wiping the device. Connect all your iOS devices with the computer and manage all devices simultaneously or transfer files across devices. iMazing's free version has limitations, please go to the publisher store to know more about their paid and free version.


Aiseesoft FoneTrans is a best known iOS transfer and management software compatible with both Windows and Mac. It is not just an iTunes alternative, even it can do more that iTunes can't do. With FoneTrans, you can import and export files (Music, Videos, Movies, Contacts, Playlist, books, Photos, etc.) between iPhone, computer, and iTunes. Just connect your iOS device with computer and launch FoneTrans. From the left-hand side menu, select a content type and manage it freely. The in-build media player helps you preview any media file on your computer. Aiseesoft also has an iPhone Data Recovery tool lets you safely and professionally recover lost data from iPhone/iPad/iPod.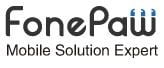 FonePaw iOS transfer feels and looks like FoneTrans and it helps you copy files between iPhone or IOS, PC/Mac and iTunes without any restriction. If the ongoing media file not supported on the device, it automatically converts files into the supported format and then resume the file transfer. It didn't need iTunes installed on your computer, just connect your iPhone and start managing your device. From the left-hand panel, select any content type and add or export files from your computer. The software is available for both Windows and Mac user and support iPhone, iPad, and iPod.


Appandora is a freeware iOS management software  available for Windows platform. The UI and design of Appandora is a copy of Syncios but it is totally free to use. It helps you transfer files between iPad/iPhone/iPod/ and PC, Ringtone maker, Audio/Video converter, Manage a playlist, Import/Export files and apps, and more.


With Wondershare iOS Transfer, you can drag and drop files and transfer between iPhone/iPad/iPod and computer. You can transfer music, photos, playlists, movies, TV shows, videos, podcasts and audio books. Wondershare iOS transfer can automatically fix and optimize music metadata. You can backup contacts, messages, music, videos and more on your computer, and even edit contacts directly from the software. Connect multiple iOS devices through USB and manage all devices simultaneously from PC or Mac. You can also convert images and videos into GIFs.


Leawo iTransfer is an other easy-to-use iOS device management and file transfer software supports iPhone, iPad, and iPod and available for both Windows and Mac platform. The features available in Leawo iTransfer are: Transfer files between iOS, iTunes and PCs, Backup and Restore, Configure apps data, Manage iTunes library, Force transfer unsupported files, Edit contacts, and more. You can also preview any media file with their inbuilt media player even it was a movie or music.


Wireless transfer app allows you to easily transfer Photos, Videos wirelessly across iPhone, iPad, iPod and Computer. You don't need to connect your device through USB cable, just install the app on your iPhone and get the Windows and Mac software on your computer. Connect the computer and iPhone with the same WiFi network and follow the instructions showing in the app. WiFi transfer is the modern way to share files across devices and I rate this app 5 stars because it helps our world become more cable free.