On Windows computers, there is no easy built-in option to lock files and folders with a password, you can password protect data without any software application but the safest way to encrypt file folder on Windows (7/8/10) is by using a third-party software application. The applications listed below are supported in the latest and previous versions of Windows, and software prices may not be free.
This guide is about protecting data on a Windows computer's hard drive, if you use an app for the external memory drive such as USB, DVD, then this guide is not for you.
7-Zip is a freeware file archiver application that allows you to archive many files and folders with a password. It offers strong AES-256 and ZipCrypto encryption in ZIP and 7Z formats so that one can easily hack your data. 7-ZIP application built-in file manager lets you easily explore your files like normal Windows Explorer.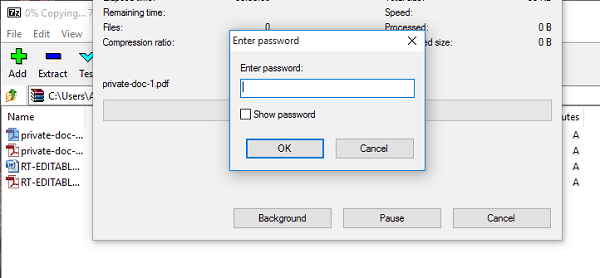 Folder Lock by NewSoftwares.net is the best file security application for Windows that allows you to password-protect files, folders, and partitioning drives on your Windows computer in a very easy way. It supports 256-bit AES encryption, secure online backup of encrypted files, locker, uninstall protection, and so many security options that no one can easily hack the software.
You can download and install the Folder Lock application on your computer, but it is not free for a lifetime.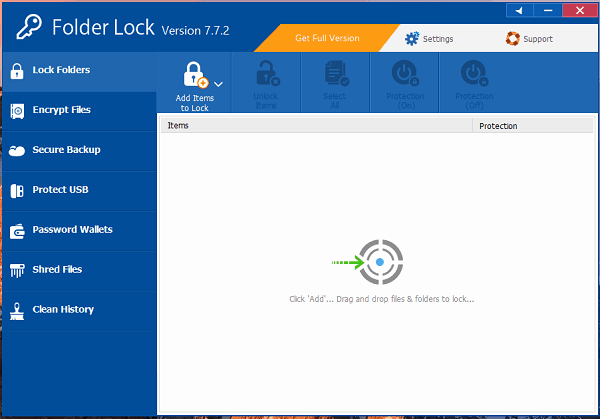 Anvisoft has many security tools for Windows computers, the Folder Locker software by Anvisoft is absolutely free and there was no ad in it. The security application has many protection features for files and folders, such as hide, disable access / modify permissions, password protection and more.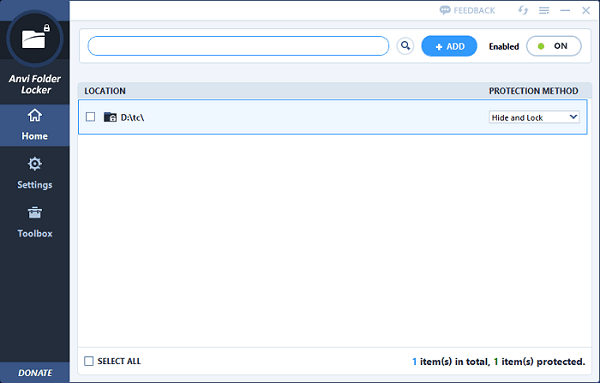 Protected Folder by IObit is one of the easiest ways to lock files and folders on a Windows computer, the security application supports three lock options, hide, deny access to reading, and deny using the write access, you can enable or disable lock options from the menu. It does not support many security tools and features, but overall this app is good and safe.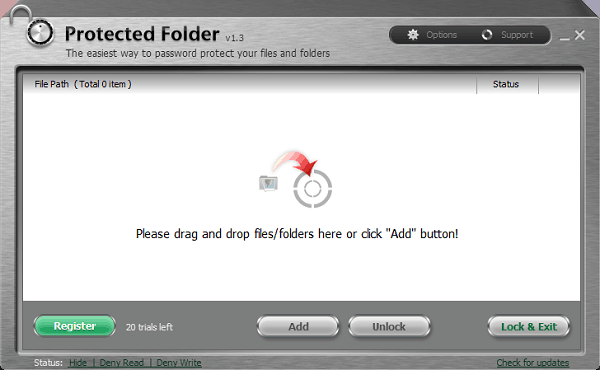 Protect Folder by Everstrike Software is a secure file folder protection application that provides your native Windows experience. It's very easy to use, just create a private folder with your password and when you enter the folder with Windows Explorer, it shows you to enter the password window (as you can see on the screenshot below).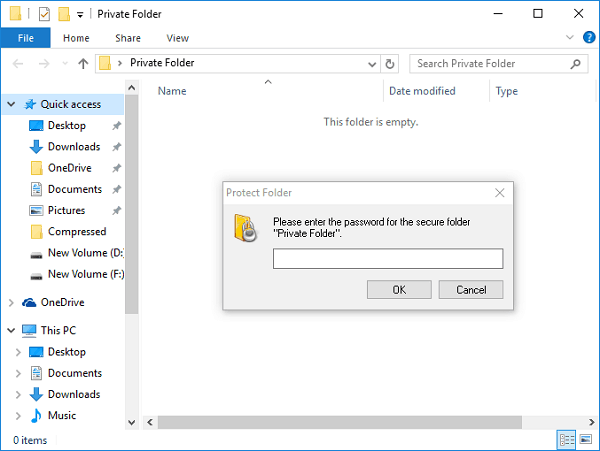 Advanced Folder Encryption is like a full-featured folder locking application that supports password protection for files, folders, drives, etc. No need to move your files to a new encrypted folder, just select any existing file folder and the application will protect him with your given password.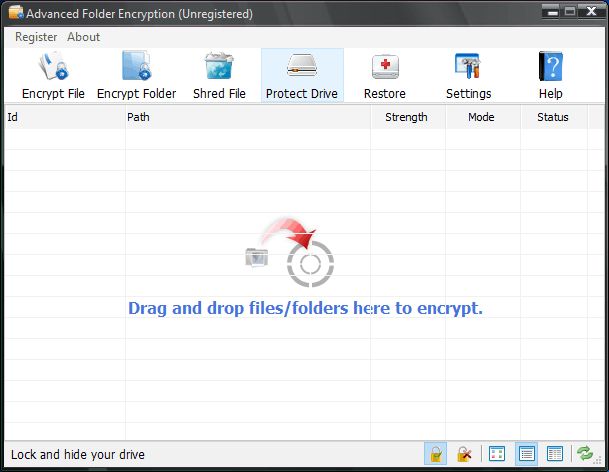 This is a basic program for locking the number of folders on your computer with a master password, your data will hide and the locked folders will not accessible from its original location. The program is very easy to use, just set a master password, and select a folder that you want to lock on your computer.