You can write files to blank CDs and DVDs on your Windows (10/7/8) computer without using a third-party software, but the disc burning application listed below allows you to do more than burn data files, such as creates Audio CD and Video DVD, add labels and chapters to a DVD disc, burn more than one disc, remove data from the rewritable disc, etc.
As soon as you insert an empty DVD or CD into your Windows computer, it appears in an autoplay window in which you use the 'Burn files to disc' option to write files and folders in the disk without using any additional software application, but built-in burning tool can not give you more options and features than the software listed below.
BurnAware Free Edition is a fully functional CD and DVD burning application that is very easy to use and understand. You can make Audio CDs, DVD-Video, Data Discs and Bootable Discs using this application, in addition to that you can do tasks related to disk image like create ISOs from discs, burn ISO to discs and more. BurnAware is absolutely free and does not support advertising.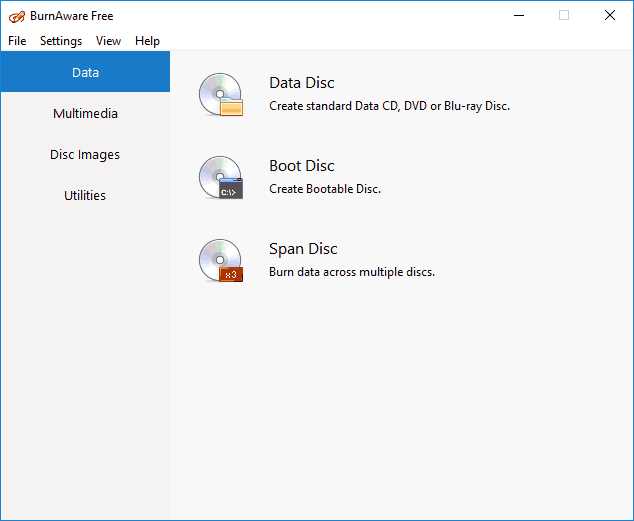 If you did not notice the disc burning feature in Windows Media Player, open it now and go to the 'Burn' tab at the top-right corner. Insert a blank CD or DVD, and drag multimedia files, such as music, video, images to burn list. Press the 'Start burn' option to write files to the disc using the Windows media player.
You can only add multimedia files, not other data files.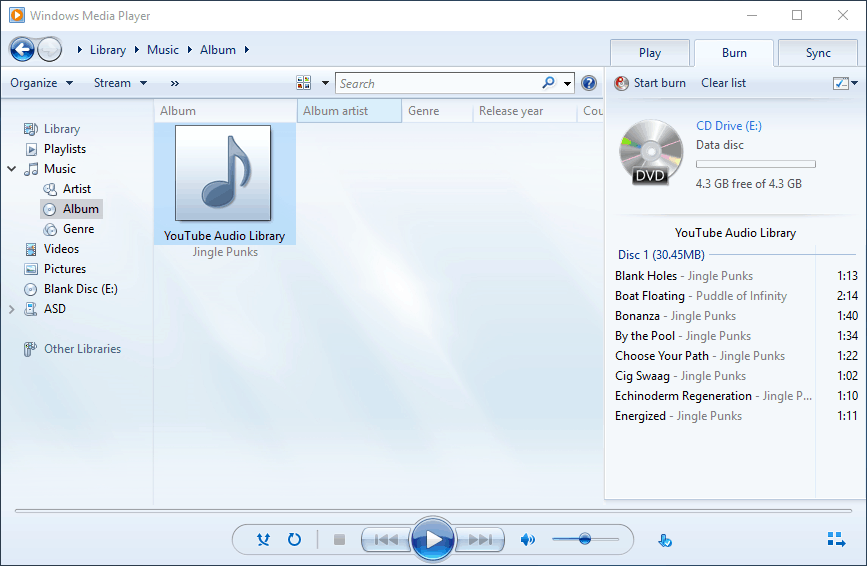 Nero's optical disc burning software has been widely used on Windows computers for a long time. Nero Burning ROM (already known only as Nero) is the best CD and DVD burning software for Windows computers, which helps to write files to CDs, DVDs and Blu-ray with maximum speed. It supports creation of Audio CDs, Video DVDs, Disk image files and Bootable data disks. Nero Burning ROM 2017 and above comes with a feature called 'SecureDisc' , so you can protect your disc data with 256-bit encryption.
Nero Burning ROM is not a free software, but you can use Nero 9 (StartSmart Essentials) for free.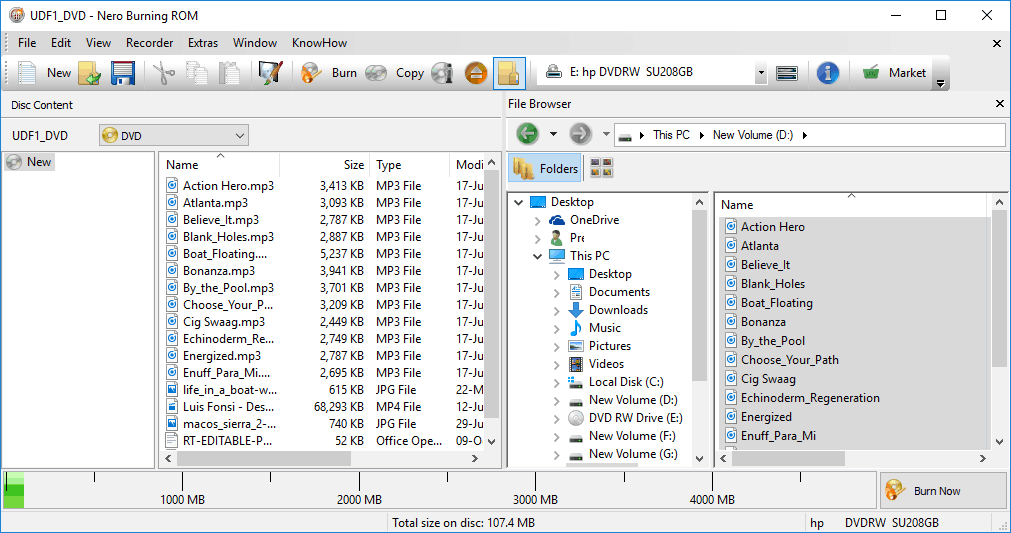 ImgBurn is a freeware (ad-supported) disc burning software that allows you to write files and folders to CD and DVD disc, or to write an image file, create an image file from a disk, and more. The tool is very light and easy, even you can use the portable version. Open the ImgBurn application and select Write files / folder for disk option, add files and press the Build button to burn files to the disc.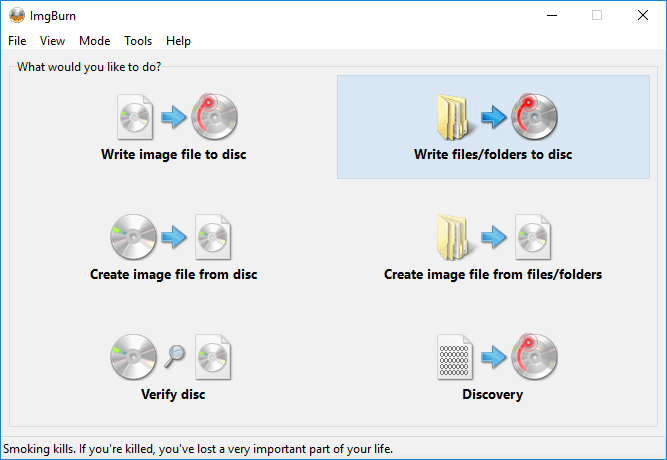 Like other NCH software applications, Express Burn is very light and it takes a few seconds to install and run. You can record an Audio / Video CD and DVD, Data DVD, and Blu-ray disc using the software with ultra fast speed. It supports the batch burning utility which helps you to burn many disks at one time. Express burn is absolutely free for non-commercial users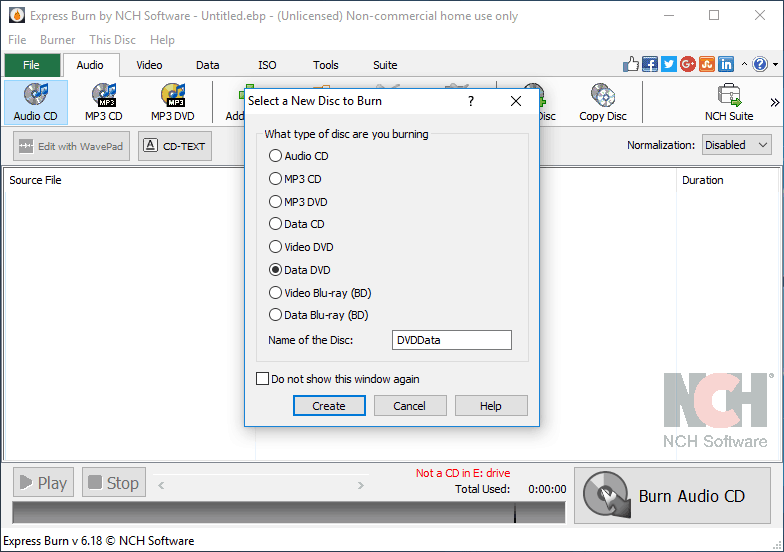 DeepBurner Free Edition allows you to burn Data CDs and DVDs, Audio CDs, ISO images, multi session CDs, as well as help in creating bootable discs. Before writing data to disk, you can create a custom Autorun program in the application that is a menu that automatically runs when the disc is inserted on any Windows computer.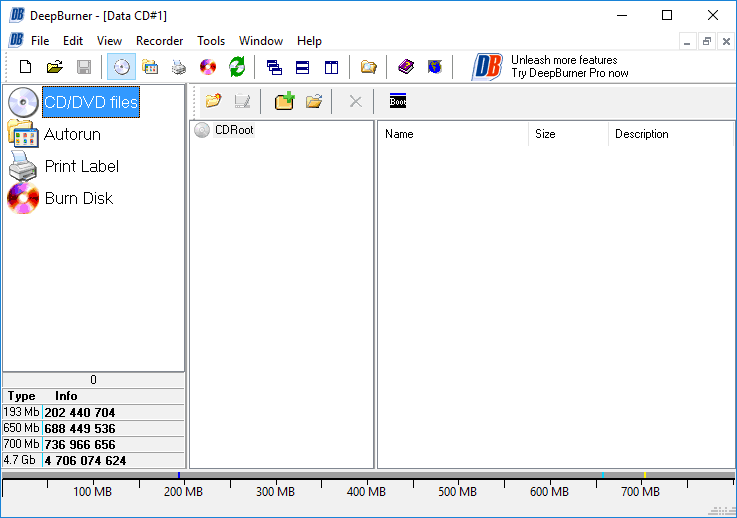 Astroburn Lite is free for non-commercial use, but Pro features should be purchased in the application. This is a lightweight disc burning software application that you can use to write data and disk image files in a CD, DVD or Blu-ray disc. The interface of the application is very simple and easy to use. Simply open the application, add files and start burning files to the currently active disc.