Finding a carrier or individual phone plan in the US is difficult. You will notice that your overall calling and browsing costs are going up significantly and only a mobile phone plan can rein in on these unexpected costs.  To help you navigate through this maze, we have prepared a simple guide to help you realize savings whilst enjoying the amazing offers carrier companies have to offer.
Everybody at a point will require to switch phone or mobile plans. Meanwhile, you want to do this quickly, without losing connection with people on your contact. You can do this within a few minutes if you have a suitable carrier or service provider. However, every user needs to understand the importance of choosing the best mobile plan. This is particularly important for every business owner, whether small or big.
We want to identify the best plan for your needs, so we won't only provide you the greatest benefits or the most data. That can be the limited-data plan with the lowest cost or the one that best fits your lifestyle of frequent travel. Before summarizing the top plans for various users, we'll first go through what to look for when comparing plans.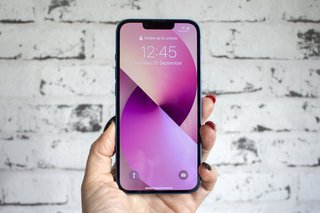 Understanding the different types of Phone Plans
There are largely two different types of phone plans: postpaid and pre-paid. Under both categories you'll find pay as you go, locked and unlocked, sim only and unlimited data. Basically, the prepaid option is similar to pay as you go because you buy mobile phone packages as you need them and once they expire you simply top up. This can also include unlimited data which you pay a standard fee per month and you enjoy no data limits.
The postpaid plan is a monthly package which offers data, minutes and text packages based on your usage. There are varying cadres depending on your budget too. For heavy minute users, you'll also find unlimited calls, but these are usually capped to within certain hours of the day.
Both these types of mobile phone plans can offer mobile phones as part of the contract. A mobile phone plan under prepaid will come with a locked feature to ensure you don't use other carrier sim cards in your contract phone. In most cases the prepaid plans offer unlocked phones because there is a long standing contractual relationship acting as risk.
Finally, the sim-only plan is one that doesn't come with the mobile handset and therefore you can use any sim card on your phone since it didn't come as part of the plan package. Sim only plans are ideal for travelers since they end up exchanging different sim card on the same phone. This is quite convenient since you won't need to walk around with many phones, each on different locked carriers.
Key Aspects of a Good Plan
An ideal mobile phone plan should have certain basic features and these are: great coverage, varying cost options, great and affordable data offers, limited and unlimited minutes. It is common for most carriers to offer unlimited text messages on premium plans, but a good carrier should offer cheap text messages instead of unlimited since people still need to text via GSM especially during emergencies.
Essentially, a great mobile phone plan is one that gives you flexibility and options, as these matter more than cheap, unavailable networks.