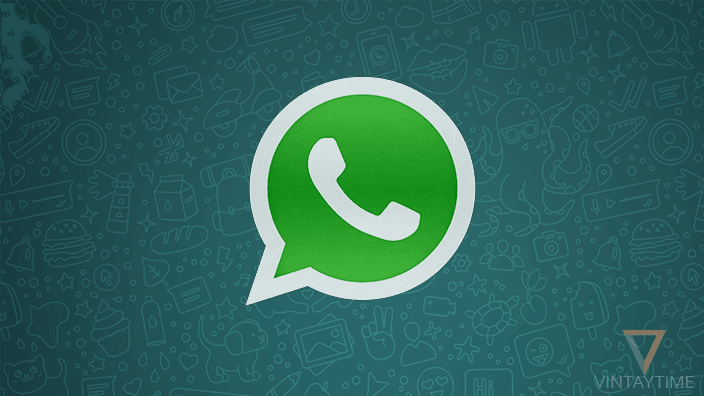 Not with everyone, but many users face some critical problems in WhatsApp, related to installing, updating, sending messages and downloading media. Here, I'm going to fix all those WhatsApp errors that you are facing usually in your Android and iOS (iPhone) device. I saw many folks who reinstall their WhatsApp app in order to fix errors, but uninstalling and reinstalling the app is not a good way.
If you're facing any error whose solution is not available on this page, then you can read the official FAQ articles, search the error message on Google, or contact WhatsApp Support Team from Settings > Help > Contact us.
1. Waiting for this message. This may take a while.
The message occurs due to end-to-end encryption feature in WhatsApp. If the person you're chatting with goes offline before WhatsApp encrypt their send messages, you will not able to see the messages until then sender come back online. The simplest way to fix this problem is, text or call to sender and tell him/her to check their internet connectivity and open the WhatsApp app again.

2. Can't connect to WhatsApp
This usually happens when the internet connectivity is too bad or temporarily not available. Check whether your Cellular data or Wi-Fi is working with other apps and browsers. Connect your device to a different Wi-Fi network in order to diagnose the problem.
3. Can't receive verification code
If you don't receive a WhatsApp verification SMS on your mobile phone, it means the problem is with your mobile network. You can solve this issue by clicking the 'Call me' button on the WhatsApp verification screen. If you don't receive a call too, make sure incoming facility is available on your mobile number.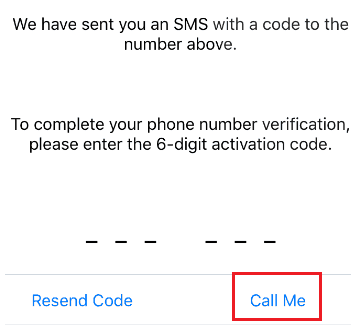 4. Unable to send and receive messages
If you're not able to send and receive messages from all contacts, it means something is wrong with your internet connection. If you're not able to send and receive messages from a specific contact, it means you're blocked by the contact, or you blocked the contact.
5. Contacts are not showing up in WhatsApp
First, make sure you're allowed WhatsApp to access your contacts. In Android 6.0 and up, go Settings > Apps > WhatsApp > Permissions >  Contacts. In iPhone, go to Settings > Privacy > Contacts > WhatsApp. If it's not working, try refreshing your contacts list using the 'Refresh' button.
6. You're temporarily banned from WhatsApp
There are many reasons why you're temporarily banned by WhatsApp. Wait for 72 hours after your account has been banned.
7. Unfortunately, WhatsApp has stopped
In Android, when an app has force closed or crashed, you will see a error message saying 'Unfortunately, <App Name> has stopped'. This is not a problem of WhatsApp. Read how to fix 'Unfortunately app has stopped' in Android.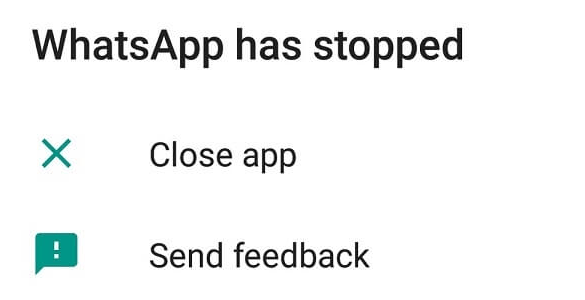 8. Sorry, this media file doesn't exist
When you receive a media file in WhatsApp, it will stored in your SD card. It means the media file will also be visible in gallery app and file manager. If you delete the media file through the gallery app or file explorer, the media file becomes blurry in the WhatsApp conservation and you're not able to read the image. The only solution is, ask your contact to resend the media file to you.

9. Your Phone Date is Inaccurate
When the WhastApp says "Your phone date is inaccurate! Adjust your clock and try again.", it means your phone's date settings are wrong. Click on adjusting date, select the right time zone, disable automatic date & time and manually set the time. If it's not working, try reinstalling or updating your WhatsApp.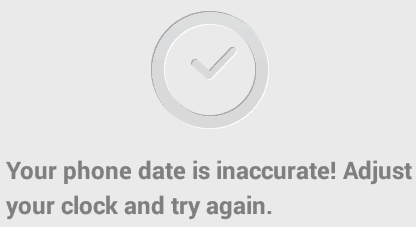 10. WhatsApp not installed (App not installed)
In Android, when you install any app out of Google play, there are chances you will encounter an error message saying 'App not installed.' It is because the app is not compatible with your device. Install the app (or WhatsApp) from Google Play in order to fix the problem.
11. Unable to send or download Media files
You can't send videos longer than 16 Megabytes in WhatsApp. If you're unable to download media files, make sure your SD card or internal storage have enough space. Clean up old photos and videos directly from SD card > WhatsApp > Media > WhatsApp Images and WhatsApp Video.
12. Unable to receive messages, or delayed
First, make sure your internet connectivity is fine or not. Then make sure you're not using any Task killer app on your device. At last, check that your phone is not hanging or freezing.
13. Error -24 when installing WhatsApp
The error was encountered in Android 4.4 when you install WhatsApp from Google play. To fix this problem, simply delete 'android/data/com.whatsapp' folder from your internal storage and reinstall WhatsApp from Google play or using APK.
14. There is insufficient space on the device
It means there is no much space in the internal storage. Kindly move large media files (E.g., Videos, Movies, etc.) from your Internal storage to the External SD card. Clear device cache in Android from Settings > Storage > Internal Storage > Cached data.
15. Can't play video
Fix that issue by updating your Google Photos app from Google play.