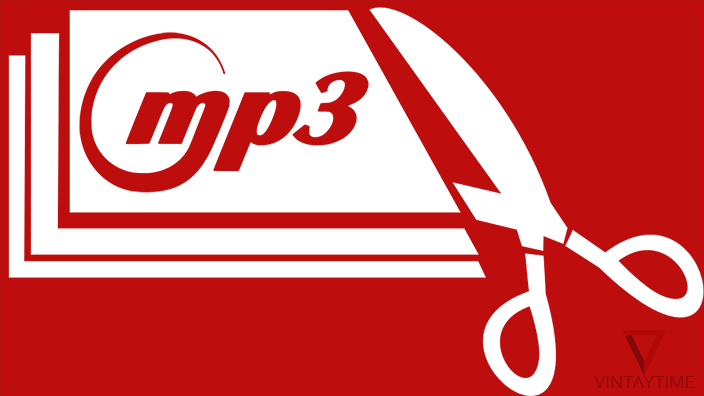 When it comes to cutting MP3 files, I mostly use an audio editing software because through his, i can cut audio, enhance the sound and join a new audio file nice way. There are many needs of an MP3 cutter software, but most people use it for making ringtones.
Sometime when you're listing a song, in between you found a beautiful music and that is you might like. In order to grab that part of the song, people use an audio cutter software, but joining a new audio file is seems like you want an audio editing software.
Following are the best MP3 cutter software for Windows PC:
MixPad is actually a music mixing software, but using it for cutting and joining MP3 files is the better solution than an MP3 cutter. With  MixPad, you can cut, join and mix many audio tracks without any tech skills and knowledge.
In order to cut and save MP3 files:
Open MixPad and Load a clip.

Move the line to start position and press split (Ctrl+Shift+T).

Again move the line to end position and split (Ctrl+Shift+T)
Select and delete other parts.

Move the crop part to zero second.

 File > Export clip as > MP3.

This way, add more audio files on the other track and join files. The software is very simple, lightweight and absolutely free for non-commercial users.
mp3splt is an open-source software allows you to split MP3 files without decoding/encoding the original file. With mp3splt you can split single or multiple audio files, split an album, or split/trim by silence detection.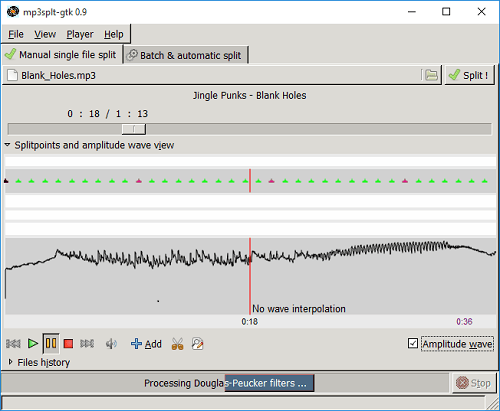 mp3DirectCut is a frame-based editor allows you to cut, copy and paste audio files without encoding/decoding your audio file. The editor is very lightweight even it process MP3 file faster than others.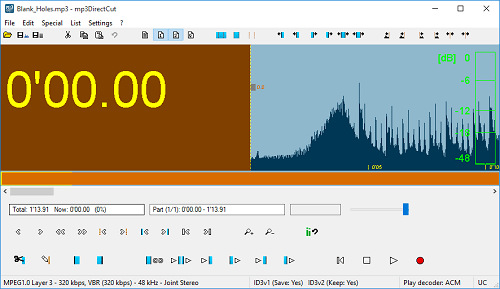 Free MP3 Cutter and Editor is the best way to cut MP3 or WAV files and add fade in/out to your output clip. Just select a start and end point, click the play button to preview and click the save button to cut. The software is extremely lightweight, easy and absolutely free for all users.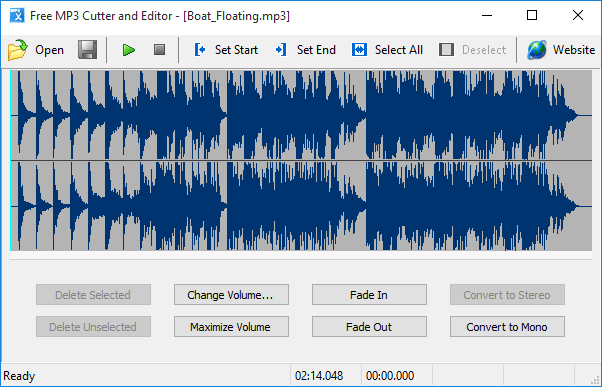 MP3 Cutter Joiner by DVDVideoMedia is a another simple way to cut or join MP3 files without losing quality. The interface looks very basic, even features are more easy and simple. You only need to select a start and end point and press the cut button.