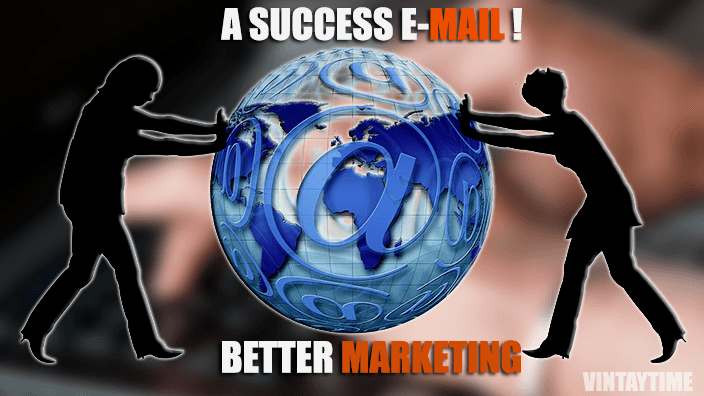 Email marketing is a part of content marketing and if you have little knowledge of online marketing you know emails are playing also an important role in content success. The first question is how to get the subscribers list of my industry where your software easily send email campaigns for content promotion or any other purpose. First, you have to filter which country or city you have to target then go forward. If your target worldwide than it's gone very long and your budget should be not less. If you are using a blogging platform like WordPress so you didn't need to think about coding, Just get the plugin of a company you gonna uses for E-mail marketing.
Now in today's time, Survey companies really help in email marketing success and there are also other so many online businesses like Web Hosting, E-commerce, Magazine Etc. Also serve email marketing subscriber list & more, So don't give so much load over mind just relax and read our guide. Before starting email marketing be prepare for your rules and don't forget which type of content users click first because one click, over your promotional email is make your marketing successful.
When I code html for a single E-mail campaign I always think about the quality. I know it's not SEO but if you little think about a user who always ignore ads, emails and what I do to pull users' concentration to my e-mail campaign.
Versus b/w E-mail Marketing Types
| TRANSACTIONAL | DIRECT |
| --- | --- |
| Send Ads With Transaction Receipt | Send Ads Directly |
| Related Products Promotion | Direct Product Promotion |
| Earned Subscribers | Purchases Subscribers |
| 80% Open Rates | 20% Open Rates |
| No Unsubscribe Button | Yes Unsubscribe Button |
| E-mail on Demand | E-mail without Demand |
Advertisement through E-mail – I know email marketing is for content promotion or advertisement, but hear your marketing divided into two types Transactional vs Direct. In Transactional email you can use footer body to add some related content for Ex. If a user pay for a "Blue Candy" so related contents are like "Buy a Red candy now, and get 10% More discount. Limited Offer !". On the other hand Before sending a Direct campaign make use of the name of a user on E-mail Subject field will increase your open rates.
Subscribers - If you receive an e-mail from a company where you buy anything so the company have full rights to send you a transaction receipt with ads or without ads. Other hand direct e-mails are mostly are of other companies who buy email address list from other company/business/organization/brand and use those addresses for our content promotion.
Open rates – As you see in above table transactions mails are clicked over 80% so why we haven't put some ads just in the footer of transaction mail body. You can also put some related products in transactions mail which clicked over 85%. If your e-mail campaign is made according to tips on this page you can increase your open rates of direct mails rapidly.
Unsubscribe Button - Direct e-mails, mostly are of content promotion that's why you are not having complete power to send ads to any user that's why it's good to add an unsubscribe button just below of the mail body.
E-mail Demand – Adding a Newsletter Sign-up box in your website makes your visitors easy to subscribe your updates and you earn those subscribers that come in your industry, So why to lose this opportunity.
Best E-mail Marketing Software's
Mail chimp is the popular marketing company among WordPress users in comparing with non-WordPress users. The main reason i put mailchimp in #1 is giving free service up to 2,000 subscribers, so it's a better chance for beginners to start email marketing without paying. Overall mailchimp features are really great that's why i suggest you to first take a test from mailchimp. You can also add Newsletter sign up form in your Facebook page with mailchimp.
You know Constant Contact putted top on E-mail marketing software's list and the user reviews I found on the web are 99% positive. They also serve a WordPress plugin and Facebook page Sign up box feature. For more details go with link from above heading.
Icontact have more than hundreds of beautiful customized templates ready. Pricing is good, but not better like Mailchimp but you may first start a free trial to confirm this is your favorite marketing software or not.
Aweber is also a good software and have mostly all features we want in a professional email marketing tool. Now they serve up to 700+ templates and 3K+ stock images absolutely free of cost. Monthly pricing is good and for new users Aweber currently offers only 1$ for the first month.
Create a Attractive E-mail Campaign
To improve clicks without open rates its compulsory to make an attractive campaign template using custom html/css codes or templates from your marketing software gallery. Usually some e-mail marketing service gives good templates, but according to me you should check some templates from external resource or code your own in your way.
If you are running a Blog or Website which publish posts everyday or weekly or monthly through RSS, so i suggest you to add a thumbnail image in RSS and send your campaign with images.
Choose a single column body
Yes ! Single column is better than others and many popular online brands use single column in our e-mail campaign so why we don't do this. One column body displays perfect in small screen sizes that's why you should mostly take single column body.
Get some attractive pictures from Stock
Images plays the most important role in making a attractive campaign. To get some quality photos you should explore some popular online photo stock sites are as follows :
The "Font family"
No one care about the font – family, but I found some modern font styles attract users to click your e-mail again and again and that's the feelings hack, what we always hunt for. Make sure your font family should be easily readable not cursive.
Think about small screen sizes
Single column body, perfect photos & headings are already put in thinking of mobile  screen sizes, but if anything else left you should fill it yourself, don't always wait for suggestions/tips/tricks.
Content background white & body background light gray
The coloring effect in above snapshot is a most popular & professional coloring effect, mostly used in popular websites like YouTube, Facebook etc.
Subject & Starting Body Should Contain Important Keywords
With the help of E-Mail Subject you can improve your open rates by putting some Important Keywords in subject field and a subscriber will always give a click over e-mail if he found some good keywords like subscribers name.
Every e-mail client must show some body text to tell about email content in a short, so make sure your start body of e-mail should also contain keywords which describe your content in short & cool way.
Serve Newsletter Sign Up Box on Website+Facebook Page
If your company has a Website or Blog so I suggest you add a Newsletter sign up box where your visitors easily input our e-mail address and become your subscriber. The other benefit is your subscribers list will auto increase everyday and you earn subscribers of your industry. Sign box is available in mostly all e-marketing software's.
Above listed all marketing software's serve Facebook app which makes a separate sign up page and add a new tab to your Facebook page. When your FB fans click on the tab they easily become a subscriber without visiting your website.
What To Avoid ?
Don't send e-mails on Holidays – A source in web tells, Holidays are the worst days for e-mail marketing and after asking some folks I found it true!, So it is a good tip for you "Never make an email marketing strategy on holidays".
Avoid $$$ in a campaign – When your campaign ready, please remember to remove $$$ sign texts and images both. Adding currency sign in the campaign, the email provider automatically moves your mail to "SPAM" folder, which you never want to do.