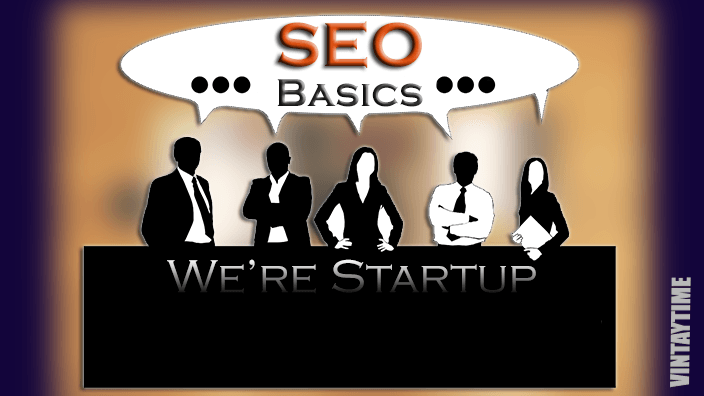 SEO basics is the guide where all new website owners and webmaster take a stop. Web designers, Bloggers and Internet Marketers are very interested in search engine optimization (SEO) because it the part of their work and their growth depend on SEO. If you're totally new in SEO and think this topic is my everything, then you're in fact wrong, even you can try some website promotion tips to make your site successful not just using SEO.
I hold all SEO tips in my mind and I better know what tips you really need as a beginner. As a website owner, I learn a lot about Google search marketing over the years, but SEO is the topic I always try to learn more about every time.
Make rich contents
Quality contents and rich contents don't mean design, coding, coloring etc. Try to write a good and high-quality content page that looks Informative, Understandable, Well defined, Links, Media contents, and more should be included.
When you go to start writing, always keep the length in your mind. Lengthy contents always win the competition of Google's ranking, but make sure what you're writing, don't lost in the content and write differently from the topic.
Once you're ready to publish the page, make sure to test the page texts for grammar and spelling mistakes. I found many editor's articles from big news sites, including BBC, NYT, write many times spellings wrong and the page was published on the web.
To make your content more richer, always add media contents such as images, videos, iframe and more. You can even design your content once you complete writing it, give it a JavaScript, CSS coding to make your content works dynamic like slide, paragraph expand, etc.
Always write content for users, not for search engines. Avoid thinking trick and techniques while writing content. Write a unique content so Google will automatically rank you to the first page.
Use SEO friendly permalink
The permalink is third most important factor in my Google's 200 ranking factors list. If you read my post SEO url tips, you probably know about static and dynamic URLs.
This is a dynamic URL:
http://example.com/community/thread.php?threadid=78654&sort=date 
And, This is a static URL:
http://example.com/seo-url
Both look different, but the ugly dynamic URL is very bad for SEO purpose.
My tip to you always make your website page URLs structure "static". Even you're running a search site, you can turn any search URL to static, For example – www.exmaple.com/?search=facebook → www.exmaple.com/search/facebook/.
Permalink extension like .html, .php didn't matter for SEO, even you can remove the extension from your URLs.
Don't forget important page tags
Important page tags goes to On-page SEO. On a web page there are so many tags that search engine use data from tags for search results and ranking purpose. But some few tags are very important that you should more focus on them.
The first most important tag in a web page is <title> tag. As you can see on the Google search results, only few things appear from a web page such as Title, Description and URL. According to Google, Media contents didn't appear in search engine results because it drops user experience. Your all keywords should be exist in <title> tag and don't forget to read the Title tag in SEO.
The Meta description tag shows description in the search results and it also really useful for SEO purpose. While writing description, please do drop all of your keywords inside description tag.
Heading tags also play important role in On-page SEO and you should write <h1>, <h2>, <h3> and so on.. Heading tags while writing content. These tags make page structure and content more friendly readable.
Do internal linking
Internal links mean linking your website's pages from one another. While writing content, please do link your pages in the content, For example – Here i link SEO Tools page.
If you're using a platform like WordPress, Blogger or related, then you should add a popular posts, related posts, new posts widget to the website's sidebar.
Understand the benefit of backlinks
Backlinks are inbound or incoming links from the external web page. Google builds page rank between 1 to 10 by counting the number of backlinks to your site, but quality backlinks are more beneficial.
If you don't know how many links currently incoming to your site, you should try backlinks checker tool. Not all tools show the exact amount of inbound links, but at-least estimate the number of links.
Increase quantity of contents
How much you daily publish contents?, How many employee works in your company? Once you start publishing fresh contents daily, Google will start to give you all kinds of benefits that a website publisher needed, including SEO and success benefits.
Mobile friendly and SSL secured site is good
Mobile friendly factor is newly comes in Google ranking factors. If you've a mobile site, then don't do anything, If not! Then please make a mobile site for mobile users or give your website a responsive design and it will automatically become mobile friendly.
Secure site is also a new ranking factor in Google search that you can easily own today. Private SSL certificate comes in very cheap price and you should contact your web designer/developer now.
Apply SEO according to the site type
What's your site is about? Is that e-commerce, blog, downloading or recipe site. E-commerce site owners should try E-commerce SEO, Local content site users should read the Local SEO guide, and so on.
There are different kind of site you saw on the web, and ever site contents are different. My tip to all of you is make use of schema.org markup according to your content. All markup is available on Schema.org.
Site speed matters
Yes! Site speed matters. Google is very focused on site speed and light weight web pages ranking up in search results. Not everyone have 10 Mbps connectivity in their home, even in many countries people don't have internet connectivity. For both low and high speed internet users, Google throws light web pages up in search results. Try PageSpeed Insights and measure your website speed.
SEO takes time
Time-period is a very common SEO tip that you read on many sites. Yes! SEO takes time, it not instant and you can't rank a web page in a single day. Only news publishers can rank in the top stories section in a minute. May be SEO takes a week, a month or a year. The most common time of SEO takes effect for a content writing site is 6 months.