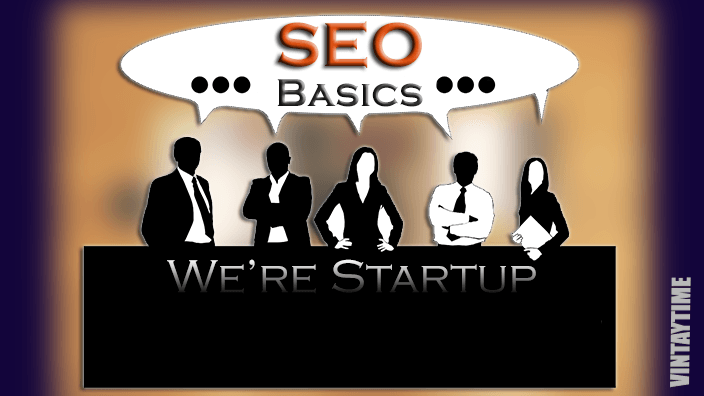 This is a beginner's guide to SEO, where you understand the basics and before starting a company on the web, what you should always keep in mind. A successful startup on the web, is only possible according to the trusted, quality contents on your website. Nobody tested yet your products live because you are just starting, and your site is the only way to tell peoples about your startup business products and contents. Why you should care about Search engine optimization during startup?, If you didn't know about SEO a little much, then don't make mistake by targeting search engine organic users yourself for your startup. SEO is a long time investment, or may be short but your content can pull SEO like a powerful magnet.
How Search Engine Rank a Site?
A simple Search engine is a tool, which gives the result of contents using the term searched by user, but if we talk about top search engines like Google, Yahoo and more, then the term you searched is looks like you input incomplete/wrong and Search engine makes it complete> then give the search results. Search engine only needs pages and pages and pages !! and the software inside search engine makes pages index on our server to serve better, faster, smarter search results to the user.
Crawling & Indexing is an essential powerful program of a search engine that find links, pages and follow those pages to find more links and pages. This chain continuously runs until the engine didn't come to an non content page. But the chain never stops for popular engines like Google. There are more than millions of sites and pages crawls every day on Google, I don't think this crawling and indexing chain will never stop. Indexing means, Search engine index your site's pages on our server so when a user search your site or pages the results are all looks good, even your site goes down, not opening, error or related. Index updates according to the rules written on your sitemap file or if your page edited/updated.
Factors and Algorithms are the two most important formulas, Google uses to determine what pages are to rank on the first page. I don't say for other search engines ranking factors, but Google rank the results using over 200 ranking factors.
---
Domain Name Selection, SEO from Beginning
In a domain name, two important search ranking factors included: 1) Keyword in Domain, 2) Domain name extension.
Keyword in domain can help your website to rank on Google's first page or even on first position without any other ranking signal. When you search any term, the search engine is always trying to give results that best match with your keyword.
Not just in the page title, if the same targeted keyword has appeared in your page's title, meta description and domain name, then nobody stops your first page ranking.
Domain Extensions are of many types like top level(.com,.Net, .Org and more) or country based (.UK, .In, .cn). Here, a search engine is little on behalf of the country based extension because if a user search something on the web then it's important to give results first from their region and then from global. Suppose, you search for "Example Shopping Online" from India and now if Google didn't care about country domain, then the results show your first: Example.com(Main Site) not Example.in(India Version) and that was very bad.
---
Important Page Tags, On-page SEO from Beginning
You know what On-page SEO is always we need to care about, even we are going to startup, in the middle of startup or after a successful startup. In my SEO career, I found all marketers do check for on page SEO once in a week or month of websites, and that's defined that on page optimization will never end.
Some of the important page tags you need to care and make them search engine friendly from beginning like: Title Tag, Meta Description Tag, Rich Snippet Tags and more.
<title>Title Tag</title> → Title is the king of a page, you can win the search ranking only focusing the title tag. Google always finds the unique pages for top search results, and the word unique means Unique Title Tag, Unique Content and Important Page Tags. Everyone can easily write a Title of a Topic, for Ex. Android Phone Review, so if everyone writes title same, then Google didn't show search results like: Andorid Phone Review 1, Andorid Phone Review 2, Andorid Phone Review 3, Actually, you're totally go invisible from search results, choose a unique like: 'Definitive Review of the new Android Phone' and related.
Meta Description → Description Tag is officially Google recommend, if your pages didn't have meta description, then Google show the excerpt texts of your content which didn't end with full stop(.). Your custom description can help your pages to better define about your page's topic and by dropping targeted keywords in the description, a positive ranking signal also you got.
Rich Snippet → Yes! Rich Snippet helps SEO, and the click rates of your pages will also increases. Rich snippet is a way, to customize your snippet preview in search results and also Google better know about your page contents. For ex. Users Stars Rating, Video Snippet and more.
---
Care about Copyright to Avoid Negative Signals
Today the web is harmed many times, when a content is copied and upload more than thousand of times. Search engines are really strict for copyrights and a single mistaken here, may drop your ranking temporarily or forever. Here are the things you need to keep in mind to avoid copyright mistakes from the beginning of your online business:
Use Free Images Stocks (if you can't buy an image, or not have any photographer hired)
Don't copy content from other web pages(if you want, then put a link of the source page, just near to the copied content on your page)
Don't publish the same information content, be little unique (optional)
---
What are 'Backlinks' in SEO?
Backlinks are the incoming links from external web pages and domains. It shows your page or domain has more value that's why external sites pointing to you. Google builds a page rank b/w 0-10 according to the number of incoming links found. But don't go with a spam link building strategy like: Buying links, Low quality links and more. You know what, one quality backlinks is equal to 20 low quality backlinks. Always go for Quality Backlinks.