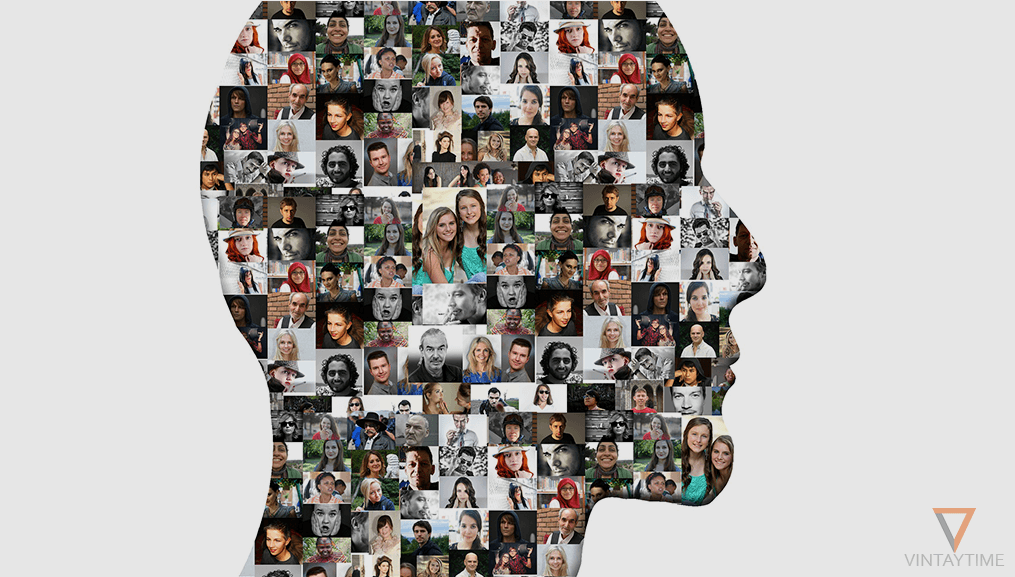 The number of daily active users on social networking sites are growing rapidly over the years, even major social networks like Facebook near to touch the milestone of two billion active users. Total number of internet users in the world were more than 3 billion, where more than 75% users use social media websites and services daily.
Social media plays an important role in our life. It helps people connect each other around the world. From a common person to celebrities, leaders, brands, artist, government, business and even all kinds of industries and famous personalities use social media sites and services to keep connect with our fans and friends.
Few people love to connect different peoples from different countries and share ideas, information, pictures and videos for everyone. On the web, some different kind of sites also knows a social networking site, such as Forums, Q & A Communities, Bookmarking sites, and Microblogging.
There are thousands of social networks active on the internet, in which, few are only available fro specific countries but my list contain global social networking sites.
Follow are the best social networking websites or services:
Monthly visitors: 555 Million, Alexa rank: 38, Founded: 2007, Founder: David Karp
Tumblr is a microblogging platform and a social networking platform. It allows users to create a blog on Tumblr and publish whatever they want, such as stories, photos, GIFs, TV shows, jokes, links, music, videos, fashion, and art.
There are more than 309 million blogs are hosted on Tumblr, with 138 billion posts in 16 different languages around the world. An average numbers of daily posts published on Tumblr is about 45 million.
Once you create a blog, your domain address was looks like example.tumblr.com, but users can also use a custom domain name on their blog. Blogging platforms like WordPress, Blogger, and Medium are also known as alternatives of Tumblr.
Monthly unique users: 234 Million, Alexa rank: 24, Founded: 2005, Founder(s): Alexis Ohanian, Steve Huffman
Reddit is a social news networking site lets registered member submit links and text posts, and votes help posts go to the front page. Reddit organize contents in different categories called subreddits, and users must choose a subreddit in order to submit a post.
Reddit has more than 542 million visitors per month and it is the 9th largest website in the United States. The total number of subreddits created since launched are more than 853K and top subreddits are like /r/AskReddit, /r/funny, /r/todayilearned, r/pics, /r/videos, and /r/gaming.
Up votes, Down votes and Comments are the actions that helps content submission goes trend on the site.
The service is very useful to find awesome web contents.
Monthly active users: 110 Million, Alexa rank: 58, Founded: 2010, Founder(s): Paul Sciarra, Evan Sharp, Ben Silbermann
Pinterest is a catalog of ideas rather than a social network, and it lets you discover, search and save great contents. Users can share images, videos and links as a pin to a pinboard and personalize their experience.
Users on Pinterest mostly share beautiful and personal life photos such as food, drink, DIY, crafts, apparel, home decor and travel. In order to save ideas from the web, the service also provide browser button, so that users can pin web contents using the 'Pin it' browser button.
Users can follow boards, peoples and business pages to get updates, and like, save, send and comments on a public or private post. The service is available in 30+ languages and more than 80% users on Pinterest are female.
Monthly active users: 90 Million, Alexa rank: 13, Founded: 2006, Founder(s): Pavel Durov, Vyacheslav Mirilashvili, Lev Binzumovich Leviev, Nikolai Durov
VK or VKontakte is a popular Russian social networking website and service. It is available in more than 80 languages around the world. With more than 270 million registered users (77% mobile users), VK is the popular social media platform.
It allows users to add friends, send messages, share photos, watch films, listen music, join communities, play games and more.
The news feed looks very similar as Facebook and users can like(favorite), comment and share posts from the home feed. According to Alexa, the site ranked under the top 3 in Russia, Tunisia,  Ukrain, and Kazakhstan.
The service is delivering more than 5 Billion messages and 1 Billion likes daily.
Monthly active users: 111 Million, Alexa rank: 1, Founded: 2011, Founder: Google
Google+ or Google Plus is a social network of amazing contents, where home feed based on your interests. Google+ is a basic social network like Facebook and there are all common features available like other social networks, such as profile picture, covert photo, about section, communities and business pages.
As a member or as a page, you can share photos, videos, GIFs, links, event, poll and text. Join or create communities and follow peoples, celebrities, and famous personalities in your circle to get updates on your home feed.
The service was owned and maintained by Google, and your Google+ profile is an identity of other Google products such as YouTube, Google Play, Gmail, Google Maps and Android.
Monthly active users: 106 Million, Alexa rank: 19, Founded: 2002, Founder(s): Reid Hoffman, Konstantin Guericke, Jean-Luc Vaillant, Allen Blue, Eric Ly
LinkedIn is the world's biggest professional social network and a database of 433 million professionals. People here can create our professional profile and connect with industries, companies, peoples, and even find jobs and get updates from publishers and companies that matter on your professional life.
The LinkedIn profile is kind of resume and it helps your professional career grow up.
As a member on LinkedIn, you can build your professional network, search jobs, create your company page, connect with colleagues and classmates, get industry insights, find professionals in your industry and more.
The site is available in 200 countries and territories, and support 24 languages around the world.
Premium account owners will get access to advanced services and tools such as LinkedIn Business, Talent, Job Seeker, and Sales Navigator.
Monthly active users: 313 Million, Alexa rank: 14, Founded: 2006, Founder(s): Evan Williams, Noah Glass, Jack Dorsey, Biz Stone
Twitter is a good way to discover what's happening in your world. On Twitter, people love to follow brands, celebrities and famous personalities. As a member, you can post information, ideas, photos, videos and links as a Tweet, and your followers and the public respond to your post using the favorite, retweet and reply features.
Users can use #hashtags to group posts together by topic and use '@' sign to mention someone or reply in a post. Users can see the trending topics section and find what is happening in the world.
Follow and UnFollow accounts, celebrities, brands, verified accounts and connect with them on Twitter.
The service has more than 1 billion unique visits per month and 82% active users are comes from mobile.
Monthly active users: 500 Million, Alexa rank: 15, Founded: 2010, Founder: Kevin Systrom
Instagram is a video and photo sharing social network developed by Facebook. It allows you to capture photos and videos and share them as a public or private post on Instagram.
Instagram was launched as a free mobile app, and previously, its required the mobile app in order to register on the service. After a few years, the service is available on the web and anyone can register, login and use Instagram through the web browser.
Instagram is a place of beautiful photos and videos, where users upload images and apply coloring filters from the app. There is no way to share links, create groups, or chat with users on Instagram, but you can like and comment over the post.
The service has grown rapidly over the years and now more than 95 million posts shared on Instagram daily .
Monthly active users: 1 Billion, Alexa rank: 2, Founded: 2005, Founder(s): Chad Hurley, Steve Chen, Jawed Karim
YouTube has more than one billion active users and people love to spend more time on YouTube than Facebook. YouTube is a video-sharing website, but the platform contains user-generated contents and people can like, comment and share the contents like a social network.
Anyone can join YouTube using a Google account and start posting videos on their channel. As soon as your videos getting views and people start reacting to your content, the platform will pay creators though Google Adsense.
YouTube is available worldwide in more than 88 countries and support 76 different languages. Most popular YouTubers also known as YouTube stars, who generate million dollars every year through the platform.
Monthly active users: 1.71 Billion, Alexa rank: 3, Founded: 2004, Founder: Mark Zuckerberg
Facebook is the most popular social networking website and service in the world, where people connect each other by sending a friend request and follow famous personalities through their page.
As a member of Facebook, you can see news feed, find friends, create a profile, send messages to friends, like/comment/share on posts, join groups, share status/photos/videos and even more including business solutions.
Daily more than 1 billion people use Facebook, where more than 50% users access the service use mobile devices.
Facebook supports more than 90 languages globally and available for web and mobile platform.
Facebook Messenger is the second most popular messaging app after WhatsApp.