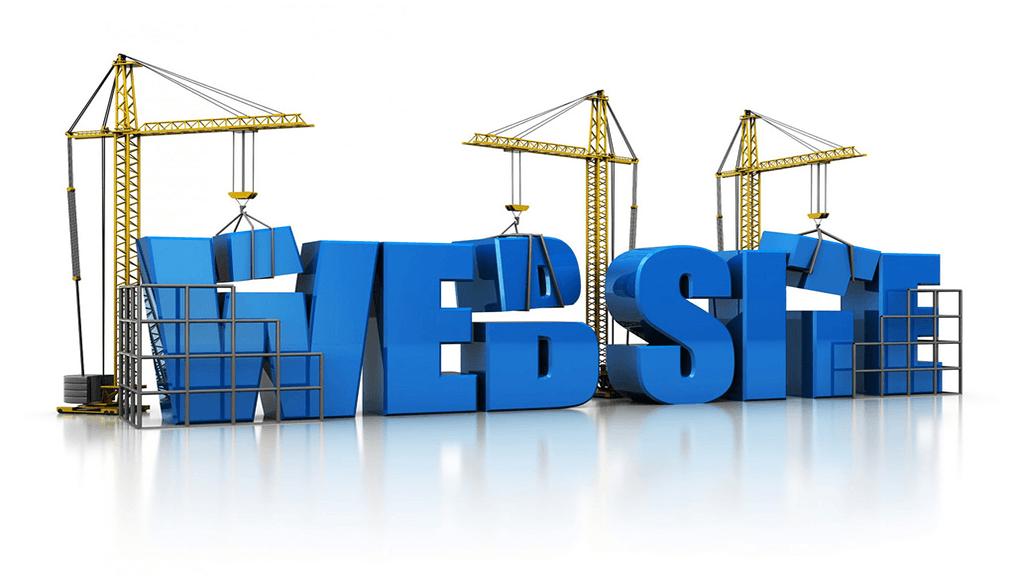 Flickr
Thinking a business with free website is the worst idea ever, but creating free websites for practice and learning purposes then its gonna be best idea ever. There's no big investment if you want to launch a website even on today's time there are more than hundreds of companies on the web that offers cheap web storage and hosting for startups.
The most popular website/blog creation tool WordPress is free, but you need a web hosting to install WordPress instead you can also create a free blog with WordPress.com.
Every kind of free service on the internet has some limitations, and to expand your work you always need $$, but using a free service for small works will be very beneficial for you. Some platforms to launch a personal blog are all unlimited free, but blog is blogging and you're not independent to do everything like paid website development.
Select a platform
1. Wix
Wix provide users to create a stunning website for free by providing 500MB of storage and 500MB bandwidth for each free account. A Wix's logo appears on the free site and the domain of your free website looks like "sitename.wix.com".
To use custom domain like "sitename.com", you need to upgrade your website to premium plans. Wix App Market is completely free for all free and paid users that expand your site functionality.
Login or Create a new account on Wix.
Select a category of your new website and click Go.
All free templates are on your screen of the selected category, select any click "edit" (You can also preview the template by clicking on "view").
The website editor is now launched and you can start editing your new site.

Select any element and designing, editing tools visible above element.

Click the Add button to and new elements to your website.
Background option will change your site background with color, image or video.
To edit mobile version of your site, simply click the mobile icon on the top navigation bar.
Click the "Publish" button and make your website launched.

2. Weebly
With over 30 million users, Weebly makes it easy to create high-quality websites, blog or online store without investing money. The free Weebly user will get 500MB storage, Free hosting, unlimited pages and more. To know more about you should get start now.
Login or Sign up to Weebly.
Select your new website type: site, blog or store.
Choose a free theme and let's go on the main page.
A free website domain is a subdomain of Weebly, and it looks like "http://yoursite.weebly.com". Type your domain name and continue.

Now the Weebly editor is on your screen and you can edit and design your site elements by clicking on it.

To add new elements and apps, simply drag and drop from the sidebar to the empty layout space.
Click the top desktop/mobile icon to edit the mobile version of your site.
To add a new page on your site, simply click pages on the top menu and click the "+" icon.
At last, click the "Publish" button from the top menu and make your site public.

3. Webs
Webs is one the most trusted and old company that helps people to launch a free website with professionally designed templates and easy to use free website builder. The free domain "http://yoursite.webs.com" is looking very professional. Here we started without wasting the time:
Sign up for the Webs.com by filling basic details of your and your's site.
Choose a theme from the gallery with multiple color options and click "Create My Website".
Avoid paid packages, and click on the free website link shown below.

Edit or customize elements by clicking on it and press the green done button to save element.

Drag and drop new elements and widgets from the tabs below.
Go to the Dashboard for more site settings.
Preview your site and click "Done".

Now, choose a free domain and Publish your site.

4. Yola
Yola only allowed maximum 3 pages for the free account with 1GB storage and 1GB bandwidth. No third-party advertisements appear on your free site. I like the yola's site builder and its better than webs.
Sign up for the Yola.
Select a website template and use on your website. For demo, click "View details" and live preview the template.
Set up your site and account info and launch the website builder.
Yola builder fully covers on your screen, desktop version preview is not needed, but you can preview the mobile version by clicking on "Mobile" link.
Click elements and start editing.

You can also upload custom files like media, documents and more.
Now, click the Publish button.

Choose the free domain name option and type your domain name.

Go next and your site goes launched.
5. Google sites
Google sites is a part of Google Apps for Work and its a structured web page creation tool. If you're going to make a project not a business site, then Google sites is the best choice ever. Your site will run on secure Google's domain, For example – https://sites.google.com/site/<yoursitename>. Free users only got 100 MB of storage per site and 10 GB of storage for Google Apps users.
Go to the sites.google.com and sign in with your Google account.
Click "Create" and select a template. You can also browse galley for more free templates.
Name your site, URL, description and click the create button.

You can also select themes from the site creation page.
Now, your site was automatically published and shown on your screen.
From the address bar, copy your site URL and share wherever you want.

Click the edit icon to edit your page and add icon to add pages.
6. Free web hosting
To start website development from a genuine way, you need some HTML and CSS coding skills. Don't worry, I will help you to create the home page without teaching you about coding. Web hosting is required to develop a website, but here I use free web hosting services.
I suggest you to buy a domain name from now to make your website looks professional. First year domain registration fees is very cheap was around $1.99 on some sites.
Sign up for the free web hosting account.
Setup your free or custom domain name and open the dashboard.
Go to the file manager and create a new file with name "index.html" in the "/public_html/" directory.
Edit "index.html" and paste the following code(see more about Web HTML page):


<

!DOCTYPE

html

>




<

html

>

<

head

>




<

title

>

Our Company

<

/title

>




<

/head

>

<

body

>

<

h1

>

Welcome to Our Company

<

/h1

>




<

h2

>

Web Site Main Ingredients:

<

/

h2

>

<

p

>

Pages (HTML)

<

/p

>




<

p

>

Style Sheets (CSS)

<

/p

>




<

p

>

Computer Code (JavaScript)

<

/p

>




<

p

>

Live Data (Files and Databases)

<

/p

>

<

/body

>




<

/html

>

Save the file and open your site domain in a new tab like "http://www.example.com" or "http://example.freedomain.com".
Download free HTML templates and upload it to your free web hosting server.
FAQ
How do I promote my website?
There are 15 ways to promote your website for free. But, first submit your site to the Google webmaster tools and other search engines.
How do I earn money from my website?
Earning money online with a website or blog is the 1st best way on the internet. We suggest you to start earning by selling ad banners on your website and the most popular advertisement network is Google AdSense.