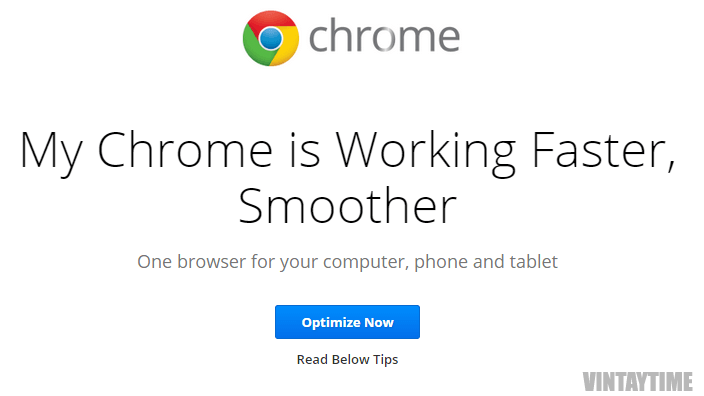 I don't know why the most popular web browser: Chrome sometime sucks at some places like Not Responding, Slow Performance, Taking too much memory or other. Many people also complain or confused that when using Chrome on a computer platform, its run multiple process in my memory, which causes low system performance. When you first install chrome on your computer, from that day its works fine, but after some days it starting slow performance and that's looks like my internet speed is low. Sorry, but here your internet speed is fine and if you're surfing, taking too long to respond, then it may be your chrome problem and you can easily solve this by reading below tips and tricks.
1. Delete Unnecessary Chrome Extensions/Apps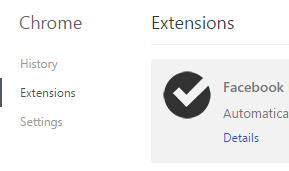 Chrome Extensions and Apps extend the functionality of a Google Chrome, here what you understand? If the functionality of a web browser increases, then the load over browser will also increase and if your extension and apps are like always running in the background, then its gonna be taking so much memory of your computer, which causes low computer performance when you use the browser. Our suggestion is that, use extensions and apps which you really need or also check if any chrome extension didn't install automatically without your permission like: Toolbars etc. If your needs are of more chrome extensions, then you may temporarily disable the extension, and Enable when you needed.
→ To Check and Remove Chrome Extensions, visit chrome: //extensions/ (Extensions), chrome://apps/ (Apps)
---
2. Disable Unusable Plugins
Chrome plugins are slightly different from Extensions. By default chrome comes with plugins that we really needed like: PDF viewer, Adobe Flash and more. Some of the plugins come with extensions and some are coming from websites. When I have recently checked my friends Chrome, there was so many extra plugins enabled, which my friend didn't know about and after disabling unusable plugins, I found the chrome of my friend's computer now working more smoother.
→Visit chrome://plugins/ now, and disable Plugins, which you didn't need.
---
3. Less Tabs, Less Process
Not just tabs, if you open multiple window of chrome, your computer and chrome performance sucks. It depends on your computer memory size, how much? 2GB , 4GB, 8GB or more. While working in a browser, I open many tabs and if you're using websites like YouTube, Facebook or other high visuals sites then your chrome sucks always.

Sometime, I found people start the Chrome browser by clicking over shortcut many times, and when the chrome is opened all of your clicks are convert in multiple chrome windows, which is a another cause why your chrome works slow.
After understanding above things, now i use chrome tabs in a good manner and use tabs in less quantity for ex. 4-5 tabs at a time.
---
4. Clear Chrome Profile
If you didn't have or you did not need any data from your browser like History, Cookies, and more, then you may create a new chrome profile manually. This way, you can reset your chrome and it feels like you just install the Google Chrome in your computer. To make a fresh start:
Close your Chrome completely
Open a directory from explorer %LOCALAPPDATA%\Google\Chrome\User Data\ or %USERPROFILE%\Local Settings\Application Data\Google\Chrome\User Data\ or from your computer users folder and try to pull up the directory from above addresses
Find the folder: Default, and rename it to Backup Default.(it means your previous browser data is still in your computer as a backup)
Start your chrome again and enjoy.
---
5. Don't Do Chrome Customization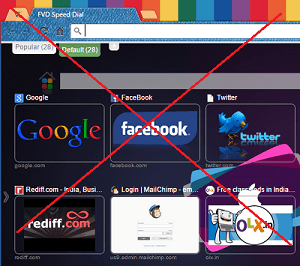 Google gives us the most popular web browser, and the reason of success of chrome is many, but for me, I love their simplicity. Everything in chrome is only focussed for your work, nothing else. Customization in chrome is not possible without apps and extensions, if you apply any theme, it is also like an extension. My suggestion is leave chrome how it comes, don't apply themes (Settings, Appearance> Reset to default theme), don's add speed dials and more. Google has more sense than you, that's why thinking of everything, they made a best internet browser.
---
FAQ
My chrome suddenly crashes?
Crashes and errors in chrome are of many types, but continuously crashing problem will be solved by clearing your chrome profile or data.
My computer works slow, whenever I start using Google Chrome?
This is the most advance question of users, actually, because of the multiple chrome process in your RAM, your system works slow and this is also a cause of your battery performance. This is an internal engine that you can't remove. Please down your browser load maximum possible Tabs, Extensions etc.
What the hell is "Aw, Snap!"?
This message is shown when a web page crashes. You can refresh the web page, or open web page in a new tab/new window.